By Pierre LeBlanc The world has gone amok. In fact, the world has been amok for decades, but COVID-19 has laid bare for all to...
By Caribbean News Global LONDON/UAE – Flights carrying Britons the UK from around the world will now be allowed to transit via the UAE,...
By Maria Wiering Minneapolis, USA, (The Catholic Spirit) - On March 24, four priests conferred with a map of northeast Minneapolis split into quadrants and...
By Akinwumi A. Adesina (CNN) - These are very difficult days, as the world faces one of its worst challenges ever: the novel coronavirus pandemic....
By Tiberiu Dianu Many of us live with the impression that recently, more precisely starting from 2016, during and after Donald Trump's presidential campaign, American...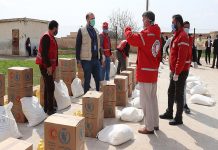 ROME, Italy - The unfolding COVID-19 pandemic is so far having little impact on the global food supply chain, but that could change for...
By Tobias Adrian and Aditya Narain Today we face economic upheaval potentially more severe than we witnessed during the global financial crisis. The coronavirus pandemic...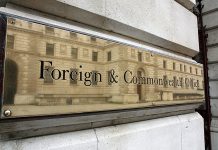 LONDON, England - The North Atlantic Treaty Organization (NATO) allies can help stop the spread of coronavirus if they take fast, decisive and co-ordinated...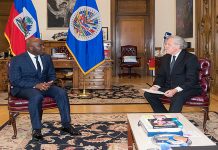 WASHINGTON, USA - The permanent representative of Haiti Leon Charles warned of the dangers posed by the expansion of the coronavirus and called on...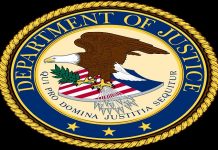 WASHINGTON, USA - Attorney General William P. Barr announced the appointment and swearing-in of Peter M. McCoy, Jr. as Interim US attorney for the...
HAMILTON, Bermuda - Bacardi Limited, the largest privately held spirits company in the world, launched #RaiseYourSpirits, an initiative to support bars and restaurants debilitated...