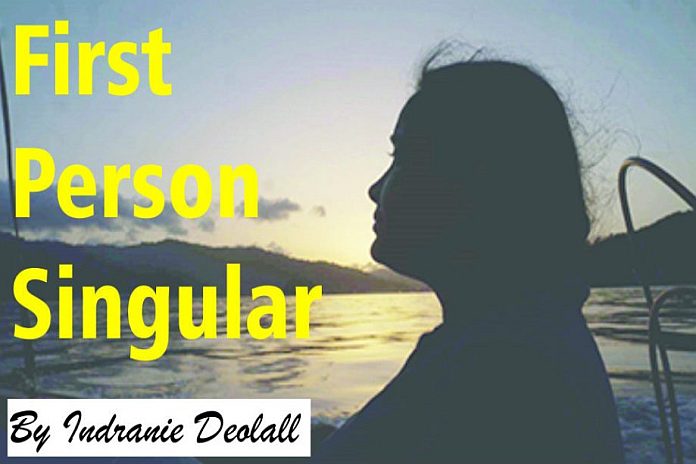 By Indranie Deolall
Earlier this month, the talented Guyanese-born 27-year-old fashion designer and stylist, Anthony Singh was just hoping to find a puppy, asking his many social media friends for "Any help other than those lame Facebook adoption pages."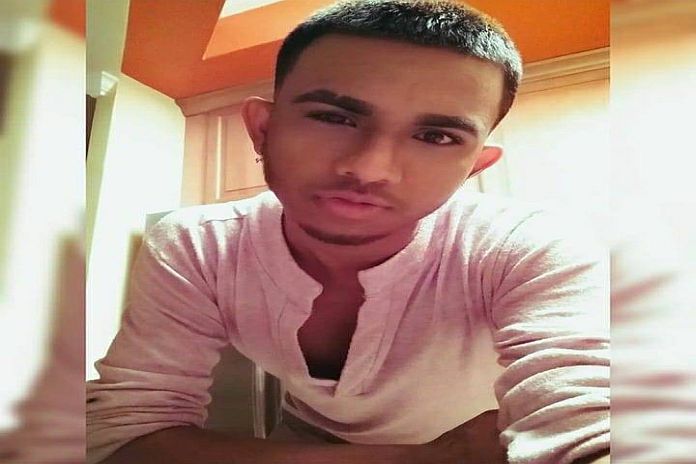 A week later, on the evening of April 13, Anthony would be found face down on the floor, apparently stabbed to death in his bedroom of the small apartment he shared with two others, in a modest, dusky-pink house with candy-stripe awnings along Amethyst Drive, El Dorado, in the heavily-populated region of Tunapuna–Piarco that features Trinidad and Tobago's COVID-19-shuttered international airport. The crowded town is some 9 miles or about 15 kilometres east of Port of Spain, the capital.
Nearly a fortnight on, and no one has yet been held for the killing of the smiling young man, despite camera footage from the area, with investigations officially ongoing and queries met with awful silence, prompting justified concern that this crime will inevitably end up being forgotten by the authorities, as another of Trinidad's countless unsolved murders. The flood of public tributes from loving pals, admirers, relatives, clients and supporters, is marked by palpable bewilderment, anger, grief, horror and even fear over who could have slaughtered him and why.
Cheers to growth
It was at the nearby airport that the young, quiet Guyanese, with the slight frame, supple waist, loud laugh and big heart, permanently arrived from his East Coast Demerara village of Mon Repos years ago, seeking to follow his dreams of a different, nicer life in the fast-paced twin-islands. Anthony would make friends readily, becoming a precious part of an extended Trinidad clan that further mothered and took him in, and supported his courageous activism as an increasingly confident and proud member of the still marginalised LGTBQIA (Lesbian, Gay, Transgender, Bisexual, Queer, Intersex, Asexual) community.
Whether playing in Carnival, participating in gay rights parades, enjoying musical chairs, birthdays and beach limes with the extended family, he was able to laugh and live, visibly at ease, posting, "I'm in Love with the young man I'm becoming! Cheers to growth!!" even as an acquaintance back in Guyana, warned him, "Progress breeds enemy, stay woke." The luxury fashion night of January 29, 2017, at the St Joseph Community Centre showcasing his fabulous compositions, seemed a remarkable achievement for the unknown immigrant turned emerging designer in an exclusive sector that has always been competitive and close-knit.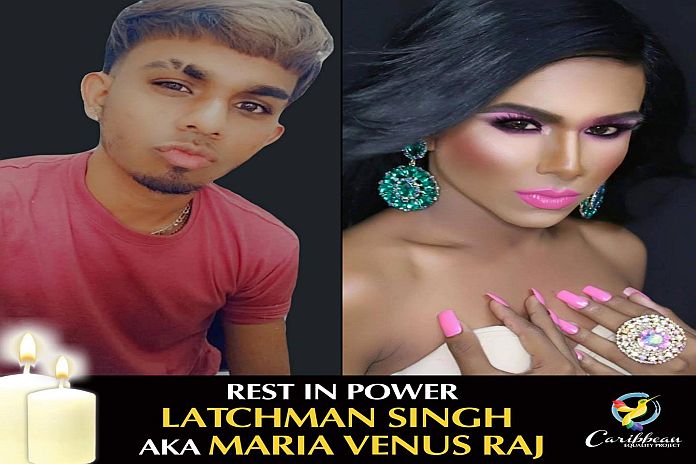 Artist, couturier, drag queen
Anthony was fun but he also worked hard, especially at improving his lot, crafting elegant gowns of sequins, silks and chiffons, behind the ever-busy sewing machine; coaching doting models how to sashay in the draped confections on and off the catwalk, and offering stunning hair and face transformations that led to repeat customers and glowing references.
But most of all, he sought to find himself, and to be comfortable with the consummate result, for Anthony Singh was also a rather complex, evolving figure with several names and personas whether as the beautiful, but tormented soul from Guyana, Latchman Singh; the creative artist, Marcus Anthony Singh; the classy couturier, Marc Anthony; the daring drag queen, Maria Venus Raj or the photogenic social media contributor hanging out with his adopted mother and her extended relatives for the world to see at that.caribbeanboi.
The black-framed sign outside his home, offering "Tailoring, Make-up 'n' Bridal Service," is neatly pinned to the rusting inner security barrier behind the main iron gates decorated with the protective "Aum" design, the sacred Indian religious symbol in ancient Devanagari script that can be seen in Hindu homes and establishments. All mantras start with "Aum" because devotees believe it marked the launch of cosmic creation, and the holy texts relate, in the beginning was the Word, and the Word was "Aum."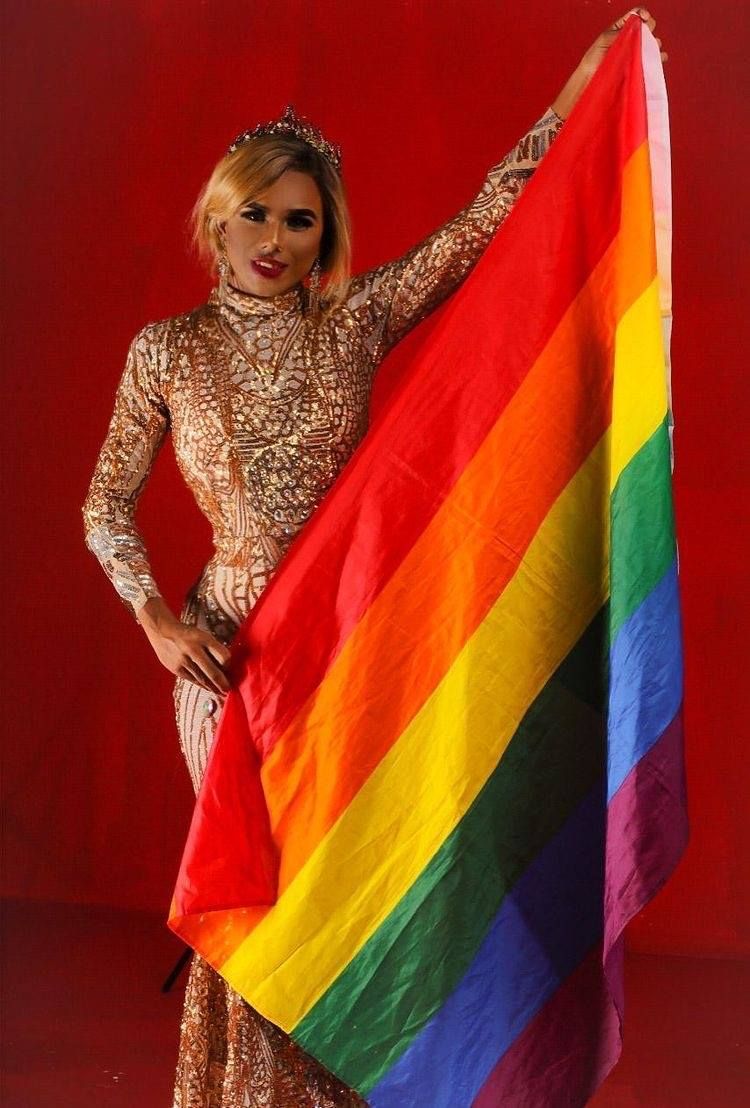 We need justice
The woman he called his Trinidadian mom, Shamela Resal cried when she heard the horrible news, bemoaning, "What this country coming to – so sad really hurts that I will not see you again, we will miss you dearly. Love you son, gone too soon may your soul RIP." Across in neighbouring Guyana, his biological mother "Pinky" Bibi Zabeeda Kassim wept and screamed when his siblings summed up the courage to tell her. A disconsolate "Pinky" repeated, "We need justice" for a son who was loving, caring and humble. Anthony did not deserve to die like this, she told the media, urging the Trinidadian police to find her boy's slayer.
Days ago, the Coalition Advocating for Inclusion of Sexual Orientation (CAISO): Sex and Gender Justice declared it was "saddened and outraged at the murder of Marc Anthony Singh," terming him a brilliant performer, artist, and designer. "He deserved to live in peace and love and not be made a victim to violence," the organisation said in a statement. Pointing to the murders of several LGBTI+ people, which remain unsolved, it expressed concern over the alarmingly low conviction rates in Trinidad and Tobago that allow criminals to continue their attacks on the most vulnerable, calling on the police to launch a thorough investigation and deliver justice for Anthony and all who have been murdered.
Had to hide
The national director at Miss Supranational Trinidad and Tobago, Stephen Jones, was blunt. "Marc, we've failed you. All of us have not done enough to ensure that even in your final hours – that you would know for sure that justice will be served. The truth is, justice seemingly in this country is reserved for the elite and chosen."
Dedicating a post to Marc, Gay Pride Trinidad and Tobago acknowledged, "You sometimes had to hide who you were to please others and still that wasn't enough."
"Marc you've touched so many lives, you gave so many people hope to be comfortable in their own skin despite what others may think of them. You still had a smile on your face regardless of all the hate you received, you would still spread love and cheer up others even when you were down."
Overseas-based Drag Queen, Bindi Masala recalled exchanging online inspiration with Marc Anthony/Maria Venus Raj who "educated me about the struggles of being a Drag Queen and a LGBTQIA person in Guyana (and) Trinidad and Tobago where LGBTQIA people have to live in constant fear," but "Despite all that, they were proud of their Caribbean Indian heritage and it showed in their Drag which was empowering."
C-DAG: Caribbean Drag Around the World, noted that Marc Anthony/Maria Venus Raj wanted to perform in New York City and star in what would have been the first edition of the Caribbean's Drag Race. "Maria was a Guyanese citizen living in Trinidad and Tobago after Guyana became dangerous for her. One of his first platforms to perform internationally was Caribbean Drag Around the Globe."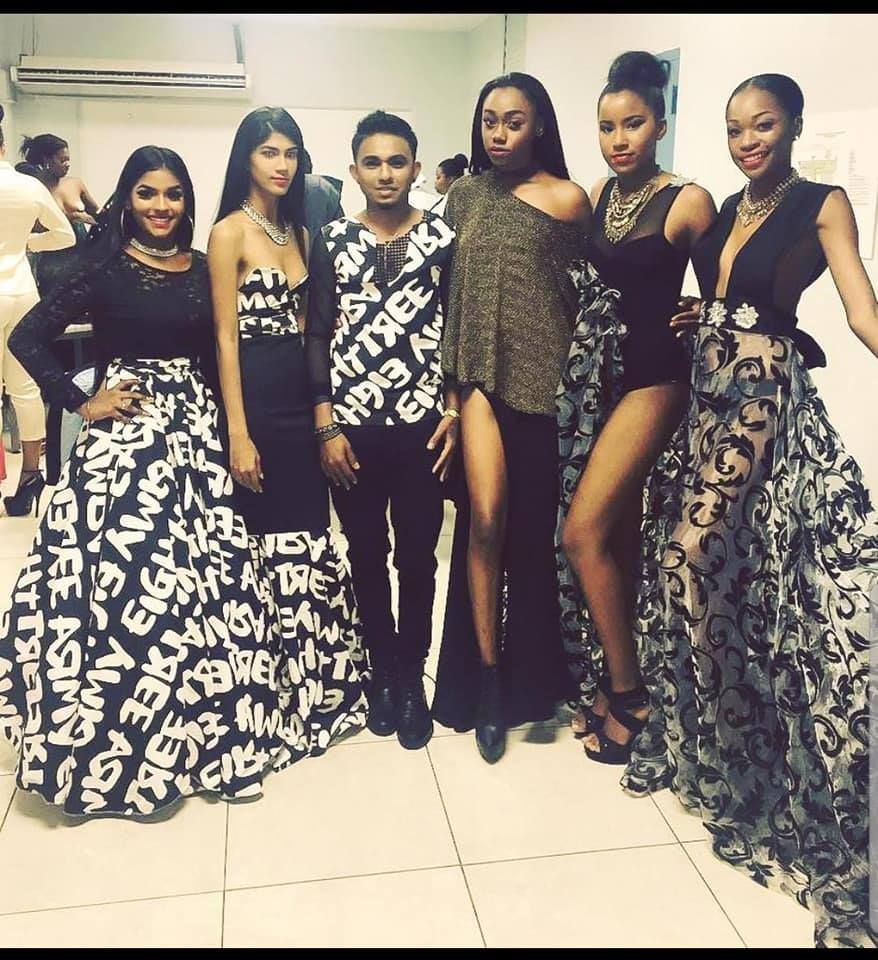 Live a true life
North American-based activists Ryan Persadie and Mohamed Q. Amin are collaborating with others through the Caribbean Equality Project to raise funds to support Anthony's family in associated funeral costs and returning his body to Guyana. Persadie is putting together "some tributes in the name of the unspeakable violence Raj has faced." As of yesterday, they had collected US$2,869 of the US$3,500 target, from 61 international contributions.
Last year, the pair interviewed 18 drag artists with regional roots who shared perspectives on the meaning and urgency of work with the Caribbean Equality Project. Maria Venus Raj asserted, "In Trinidadian politics, it's sad that LGBTQ rights are still characterized as taboo. Two years after the buggery law was challenged, hate, ridicule, and discrimination are still prevalent in society. Being able to liberate myself and inspire a lot of people to live their true life [is important]. When I'm on stage, performing or doing a photoshoot, there is nothing but joy, confidence, and happiness that exude in me. Unfortunately, it's something I can't do full-time in Trinidad because of the negative view of the public and the consequences that come along with it."
*ID reads the comment from a US$25 Marc Anthony-funeral fund contributor who admitted, "I don't have much but I have to give something. My deepest condolences to the family, friends and our LGBTQ+ family as a whole. We have each other ❤ Rest in power."