By Caribbean News Global contributor
CASTRIES, St Lucia – While many are concern that St Vincent and the Grenadines is covered with ash and sulphuric aromas pervade the air, former chairman of the Lucian Cannabis movement, Andre Pancho De Caires worries that " there will be a regional ganja shortage, as Vincy supplies much of her CARICOM neighbours with the HERB."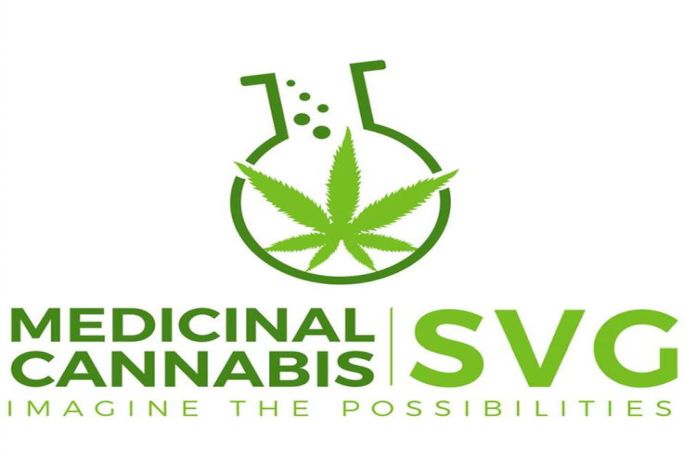 La Soufriere Volcano erupted Friday, April 9, 2021, and triggered a mass evacuation of people in the vicinity of the eruption. The island is facing an acute natural disaster with additional health and economic implications for the region.
Management of the Grantley Adams International Airport Inc. has advised that the airport is currently closed and will remain closed until 6:00 a.m. tomorrow, Sunday, April 11.  In addition, the ministry of tourism and international transport advises that following consultations with the Civil Aviation Department and the Grantley Adams International Airport (GAIA) Barbados' airspace has been closed as a result of volcanic ash plumes from Mount Soufriere Volcano in St Vincent and the Grenadines.
Meanwhile, the marine space is open, The Barbados Defence Force (BDF) is delivering humanitarian assistance and disaster response (HADR) mission to St Vincent and the Grenadines (SVG), "as the Force continues to protect Barbados' national security interests. .., noted that in the midst of the Force's efforts confronting the second wave of COVID-19 locally, they should also be proud of their interdiction successes of over $5 million in narcotics for the year."
There is the mindset of an apparent shortage of Cannabis in the region, as commenters on the blog post believes that "local farmers [Saint Lucia] should step up and fill da Vincy void."
According to De Caires "I believe that out [Saint Lucian] farmers have really stepped up over the last decade."  Another commenter says," I have 100 acres in Fond St Jacques which is ideal for ganja."
However, will Saint Lucia's commerce minister Bradley Felix "speed up the process to facilitate the launch of the Iyanola Gold?
Not so fast!
"Politicians like Bradley are just a bunch of Crazy baldheads … We just need to plant our weed," seems the national consensus. And perhaps, "so you must begin anew with a new administration?"
Who is high-ranking on cannabis in St Lucia: The cannabis chairman or the minister of commerce?
"A friend with weed is always a friend indeed!" said a commenter.
Meanwhile, the government of Saint Lucia has launched a Saint Lucian home registration for evacuees from Saint Vincent and the Grenadines in anticipation of welcoming 300 evacuees "this is a time when we need to show our support for our brothers and sisters in need and assist in any small way we can, according to the prime minister of Saint Lucia."
However, the HERB is an illegal product in Saint Lucia; albeit, Governor-General pushing Cannabis legislation.
Perhaps there is hope!
Governor-General of Saint Lucia, Sir Emmanuel Cenac, said: "My government will propose legislation to govern the Cannabis industry.