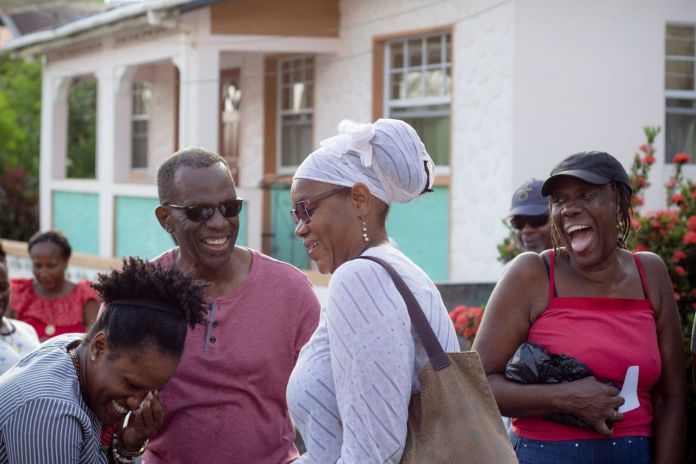 By Nancy Nicholas
On June 06, 2016, we lost the elections. We lost the Soufriere seat, and we lost tremendous support in key areas. There was a hole in that "Bwete korbo" (the secure/secret ballot box) Sadly, at about 11:00 am on that day, as I walked down the Baron's Drive promenade, a chilling reality confronted me.
I made my way up to Fond St Jacques a few minutes later, and the chill was even colder. Our supporters had either not bought into our campaign; had grown a bit despondent or had been seduced by inducements. We came face to face with the reality that we had lost the support of the people of Soufriere/ Fond St Jacques. Therefore, it is no big secret that one of the major challenges would be to regain the confidence of the people and restore the standing of the party within the community.
A concerted effort
We must commit from now to go into every corner of the constituency, from Mt Gimie to Coin de lance, from Bouton to Myers bridge, we must spread the message of labour.
We must be dutiful in ensuring that no house is left unvisited. We must of necessity explain the purpose and doctrine of our party to all, especially those who hang in the balance and are yet to decide. We must reach out to every possible household to spread our message, and wherever we find someone who is eligible to vote, we must work on that person until they fall in love with our mission.
We must go after our opponent's supporters. Yes. We cannot accept that just because someone is a United Workers Party (UWP) supporter or has been UWP that that person cannot be enticed by our charm.  And, of course, let us not forget to go back for our prodigal brothers and sisters who might have lost their way. We must embrace the chase and commit to the conquest. We must restore the Saint Lucia Labour Party (SLP) to the glory days, in this historic town.
Whatever happened on that fateful day in June, our challenge is to plan and execute a campaign that is timely, relevant and effective, one that reaches everybody so that we will be ready anytime they decide to call the elections.  There should never again be a repeat of June 06, 2016 in Soufriere.
A call for commitment
This is perhaps the single most serious challenge and call for commitment, conscientious recognition of strengths and careful delegation of responsibility.
We must first undertake to become financially viable as a constituency branch to be better able to execute the mandate to the people;
We must create an attractive and appealing brand with which to market our candidate; We must remain vigilant and carefully monitor the electoral process to ensure the integrity of the voters list;
We must, with haste, activate our women's group, energize our youth group and re-establish the various committees and subcommittees necessary so that the scope and scale of our outreach are more than adequate to achieve our goals;
We must maintain an active and relevant media/social media presence, integral to message beyond the borders of our 238 square miles;
Our strategy must be concise, effective and airtight that it becomes impervious to external distractions.
Comrades, these are but a few of the challenges which I have identified as most critical within the constituency group. And while these challenges confront us, we must overcome them in order to be an effective part of the machinery that will seek to undertake an even greater challenge, to win the hearts and minds of the people of Saint Lucia.
Legitimacy in governance
We can no longer be a part of the game of political musical chairs. No. We must ensure from henceforth that our aim is not just to gain political power, but to gain the approval and legitimacy in governance that will guarantee the longevity necessary to execute the plans and policies of our party in government; thereby ushering the progress and prosperity that we all yearn for.
We must be loyal to the cause and as daunting as the task may seem now, like our first deputy political leader once admonished "We must remain in the obit of action with alacrity" understanding that our prime purpose is to return our country to the hands of those who are truly able to offer the quality of leadership the our people deserve.
The mother of all campaigns
I say without any fear of contradiction that I am confident that within the machinery of the SLP we have all what it takes to overcome these challenges through unity, purpose and commitment. We must never compromise our mandate and we must remain unrelenting in the pursuit of our victory. Let us not be discouraged but remain patient as the biblical Job and have faith in our own endeavor; that having put our shoulders to the proverbial wheel, it shall be well, whenever the elections are called.
As I effect my egress from this platform, I encourage you to support your constituency branch, carefully, with a great degree of urgency. Choose a candidate and rally to regain the support and confidence of the people. Do all you can to make the SLP visible in the community and of course, begin in earnest to plan the mother of all campaigns.
This is not just your solemn duty, but it is your duty to your children, your community, your generations and of course to the homeland. But if by chance, you should find yourself withering, invoke the spirit of many of our fallen soldiers. They never grew tired in the struggle. They never flinched.
Do not lose hope. Hold on. Do not tire too fast, for even if the nights under UWP are long, their music can never last. We must overcome. We will overcome and our song shall be "The sound of victory". Selah.
Related: A serious mission to undertake – Part 1