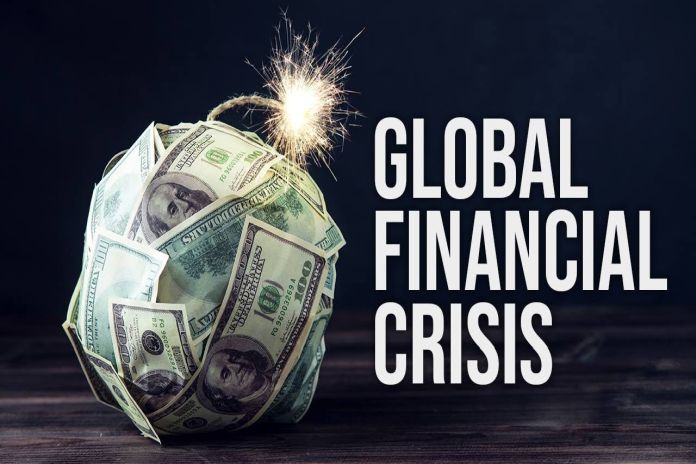 By Raul Diego
Money has been moving like lava through the economy for almost two months now amid the coronavirus shutdowns resulting in millions of layoffs, which some bank officials like J.P. Morgan's Bob Michele, say will keep unemployment high for at least a decade. The bleak prediction comes as the April jobs report, published today, reported that 20.5 million people joined the ranks of the unemployed. If we consider a study done by the Economic Policy Institute, the real figure could be twice larger.
Meanwhile, mortgage lending has slowed to a standstill as credit availability tanked 26 percent since February and laid-off workers around the country are finding they make more money collecting unemployment than cashing their payroll check. Michele speculated about what might happen "when Paycheck Protection Program (PPP) runs out of money", venturing that curbed consumer spending will cause even more layoffs in the near future.
But the dangers of an exceptionally slowed-down US economy can and is already starting to have an acute effect on the rest of the world. Brazilian economy minister Paulo Guedes, warned yesterday of an "economic collapse" as a result of the measures put in place to stem the coronavirus outbreak. The sudden downturn has left Brazilian president Jair Bolsonaro's plan to "re-start" Brazil's economy in the dust, as the International Monetary Fund (IMF) predicts a 5.3 percent contraction to the Brazilian economy this year.
A brief emitted and updated on May 4 by the UN's Industrial Development Organization (UNIDO), projects that developing countries, especially in Latin America and Eurasia, will be the "hardest hit" by the economic impact of the COVID-19 pandemic response. Tellingly, the brief includes a study showing "unprecedented outflows of capital from emerging economies" into the coffers of the first world.
As jobs disappear and our everyday lives are disrupted in the name of flattening the curve of the coronavirus World Health Organization (WHO) declared pandemic, a picture of what tomorrow will look like is still too uncertain to make out, but all indications show that we are close to a breaking point.
No jobs and no credit
In a "series of economic briefings" leading up to president Donald Trump's decision to scrap the Centers for Disease Control (CDC) reopening guidelines [yesterday], the president was warned that up to "50 percent of the country's small businesses" could disappear.
Mortgage lending has also come to a standstill, as banks get stricter on lending terms and reserve the toughest rules for Fannie & Freddie Mac loans. J.P. Morgan and Wells Fargo, two of the usual suspects in this century's financial scandals, are requiring prime credit scores of 700 or above and, in the case of JPM, a 20 percent down payment on the home price. Indeed, our too-big-to-fail financial institutions who benefited so egregiously in the 2008 bailouts are once again mitigating their risk on our dime, but this time before the crash actually happens.
As reported by Bloomberg, lenders are imposing "restrictions" on the way they disburse the $2.2 trillion just handed to them by Congress in the March stimulus bill. Bloomberg also hints that these limits are being applied to "regular refinances" as well. The pause in the movement of money extends all the way to the open sea, where both empty cruise-line vessels and offshore bank accounts are in a holding pattern.
Sitting pretty on the Titanic
An astonishing $4.77 trillion in cash is sitting in tax havens around the world, most of it tied to US Treasury bonds and other low-risk investments with no intention of going anywhere else. Fund managers are closing off funds to new investors in order to maximize returns of those already in a particular fund as margins get razor-thin. Insiders acknowledge that "there's going to be some pain that's felt both by clients and fund managers."
For the rest of us, the uncertainty is many times greater than the worries of money managers and their extremely wealthy clientele. The nation's largest mall operator, SIMON, announced that they would be reopening 49 shopping centers with new post-coronavirus mall guidelines for visitors, encouraging people to wear masks and imposing social distancing rules.
Such a day-to-day reality is unlikely to spur much consumer spending or even socializing in bars and restaurants, ramping up the pressure on the most economically vulnerable among us who work in the service sector. Trump's briefings on the reopening of the country calculated that the pain on main street would still be felt through the fall and aides acknowledged that it would be "brutal" for millions of Americans.
As trillions of dollars are allocated to financial institutions unwilling to part with any of it and asset-holders try to ride it out, regular people's jobs are quickly vanishing and with no return-date on them. And if Brazil is any indication, the problem is about to spread faster and wider than the coronavirus ever could.
This article written by Raul Diego originally published by MPN News on May 8, 2020