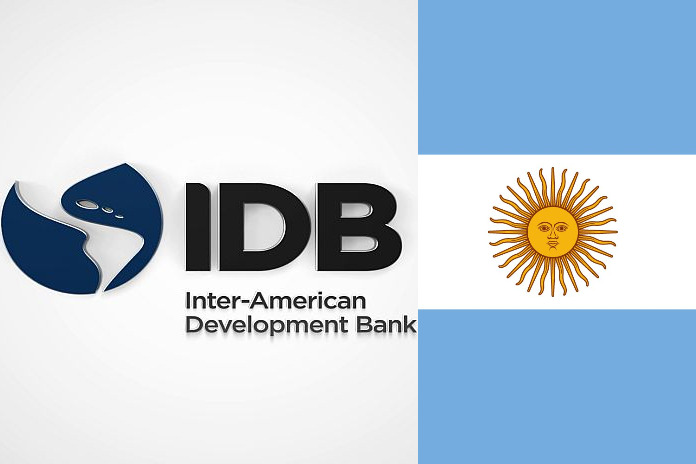 WASHINGTON / ARGENTINA – The Inter-American Development Bank (IDB) approved a $200 million project for Argentina to ensure, through cash transfers, a minimum income for more than two million people affected by the impact of the pandemic; meanwhile, approval has been granted for a $230 million loan to help strengthen the capacities of its national innovation system, which comprises businesses, research and development institutions, and universities.
Increase food security for vulnerable population 
The project will help implement an extension of the extension of the Alimentar card benefits to households with children up to 14 years old, and ensure minimum levels of income for pregnant women and people with disabilities from the most vulnerable groups, in addition to improving the effectiveness of this benefit.
The project responds to the Gender and Diversity pillar of IDB Group's Vision 2025, by offering inclusive solutions that ensure access to social protection services of most vulnerable populations. Through cash transfers, the operation will benefit directly more than two million people to achieve minimum levels of well-being.
The $200 million project has a disbursement period of 18 months and an interest rate based on LIBOR.
Strengthen national innovation system's capacities
The project will foster innovation at companies producing goods and services by financing innovation processes, including technological services, equipment and infrastructure related to research, development and innovation activities.
The loan will also finance scientific and technological research and public and private not-for-profit organizations. It will also strengthen the national innovation system's capacities through evaluations aimed at helping improve the Ministry of Science, Technology and Innovation's information systems.
In addition to providing universities and research centers with better resources and abilities, the program will benefit small and medium-sized enterprises, helping them overcome problems associated with financing for innovation activities and connecting their needs for innovation with providers of knowledge and new technologies. All of the program's activities will include initiatives aimed at closing the gender gap across the whole system.
The IDB's $230 million loan is for a 25-year term, with a five year and a half grace period and an interest-based on LIBOR. The government of Argentina will provide an additional $57.5 million in local counterpart funding.