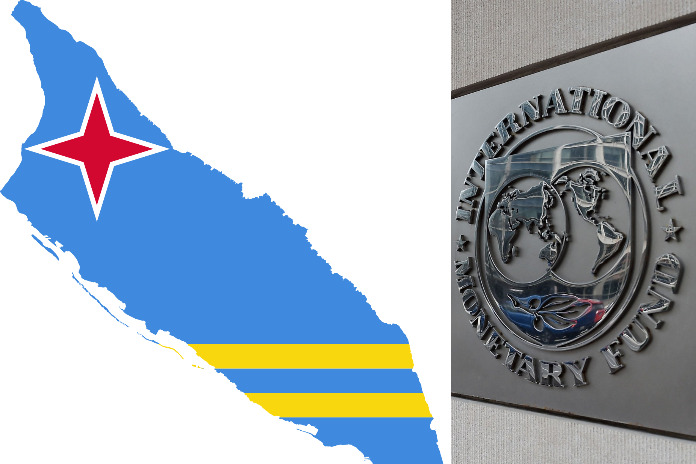 By Caribbean News Global contributor
ARUBA, ORANJESTAD – At a press conference last week, prime minister of Aruba, Evelyn Wever Croes, minister of finance Xiomara Maduro disclosed the findings of the International Monetary Fund (IMF) staff concluding statement of the 2021 Article IV Mission; and "was very pleased after going through the report and analyzing the Kingdom of the Netherlands, Aruba: Staff concluding statement of the 2021 Article IV Mission."
Prime minister Wever Croes, said: "The government is very pleased with the recognition of the IMF, for the way the government tackled this unprecedented situation. Despite all of this, the IMF also stated that the risks going forward are exceptionally big. The IMF considers the steps and decisions the government needs to take are well thought out, as they will be crucial. I will interpret this that these need to be very responsible steps and require lots of prudence. But we have confidence based on how we are governing Aruba for the past years, but especially during the pandemic, and we will prevail.
"The government was concerned since the pandemic affected Aruba very hard. The IMF's final statement of the three-week-long research of the situation in Aruba is that the government of Aruba acted diligently to limit the effects of the pandemic as much as possible, "Wever Croes, said.
In a press release, the government said: "The IMF also stated that in 2019, Aruba reached its financial target with a very comfortable margin. Aruba witnessed the devastating impact of the pandemic on the economy which caused the greatest recession in Aruba's history but praised the government's swift response had contained the impact with relief packages and subsidies like FASE, salary subsidy, financial assistance to small and medium-sized businesses, and the financial support provided to prevent the General Healthcare Insurance (AZV) and Social Security Bank (SVB) from going under.
"The IMF also stated these certainly helped contain the impact on businesses caused by the pandemic. These prevented many companies from going bankrupt with the devastating consequence of many people losing their jobs but also helped save lives."
According to the IMF, the economy of Aruba was heading in the right direction before the start of the pandemic. The recovery was supported by tourism that was blooming, and the government had ambitious fiscal and financial plans to diversify the economy.
Kingdom of the Netherlands—Aruba: Staff Concluding Statement of the 2021 Article IV Mission is available here.