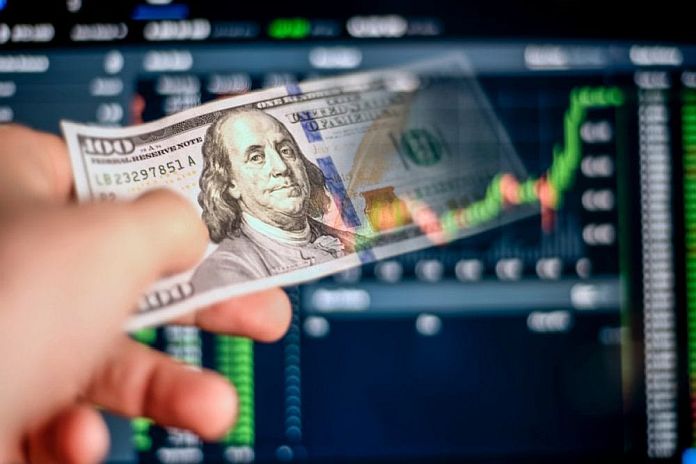 By PYMNTS
The US financial services sector is getting edgy as the Federal Reserve's initiative for a digital dollar or Fedcoin steps up its research to reveal prototypes as soon as July, Bloomberg reported on Monday, March 22.
The Federal Reserve Bank of Boston and the Massachusetts Institute of Technology, at work on the research and creation of prototypes for a Fedcoin platform, could unveil their findings in July, according to James Cunha, the project leader for the Boston, per Bloomberg.
Banks fear that such a reality could cut into their own profits, prompting the industry's central trade group — the American Banking Association (ABA) — to lobby Congress that a digital dollar is unnecessary.
"Rushing anything of this potential magnitude could introduce unintended consequences that threaten the stability of the banking system without contributing meaningfully to economic inclusion," said Steve Kenneally, senior vice president of payments at the ABA, per Bloomberg.
Governments in the US and elsewhere started seriously looking into developing a digital currency following the escalation in popularity and $1 trillion-plus market value of bitcoin, Ethereum and other cryptocurrencies. The new e-money would be issued by central banks and used in conjunction with paper cash, unlike crypto.
"Everyone is afraid that you could disrupt all the incumbent players with a whole new form of payment," said Michael Del Grosso, an analyst for Compass Point Research & Trading, per Bloomberg.
Treasury Secretary Janet Yellen said that the Fed's project has merit because it could benefit unbanked and underbanked Americans. A Fedcoin or equivalent has the potential to sidestep the middleman between commercial banks or credit card networks. Because settlement would be in near-real-time, chances for fraud would be reduced. Yellen said at a recent conference that a digital currency launched by the Fed and tied to the blockchain could result in payments that are faster, safer and less expensive.
Treasury veteran Ed Wilson, a partner at financial regulations firm Venable, told PYMNTS' Karen Webster that he thinks advanced tech is necessary to control fraud as cryptocurrencies move further into the financial services ecosystem.
Jeremy Allaire, chief executive officer of the FinTech firm Circle, told Karen Webster in October 2020 that he believed time is closing in on the acceptance of stablecoins and other crypto-assets, and that they could soon be reliable payments tools across P2P, C2B and B2B commerce.