Bayer Fund grants support community access to Food & Nutrition, STEM Education and Health & Wellness programs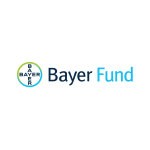 WHIPPANY, N.J.–(BUSINESS WIRE)–Bayer Fund, the philanthropic arm of Bayer in the U.S., is proud to announce today that it has provided a total of $8.2M in grant funding, spanning across 2,085 organizations, in the first half of 2022. As part of Bayer's broader vision of ensuring Health for All, Hunger for None, each Bayer Fund grant goes towards programs that help solve some of the country's – and world's – biggest challenges, including access to food and nutrition, STEM education and health and wellness.
"As one of the top life-sciences companies in the country, Bayer is committed to improving the health and quality of life for people everywhere – that means supporting organizations that, just as Bayer does, tackle some of the biggest challenges the world is facing," said, Al Mitchell, President of Bayer Fund. "This support goes beyond just a simple donation. Whether it's ensuring pregnant women have access to nutritious food or supporting the development of high-quality STEM education, we are focused on helping provide real, sustainable impact to communities across the U.S. that embodies the three fundamental pillars of Bayer Fund; Food and Nutrition, STEM, and Health & Wellness."
Three organizations that are being recognized for their philanthropic grant work from Bayer Fund are Operation Food Search (Food & Nutrition), Chabot Space & Science (STEM), and the Cancer Bridges foundation (Health & Wellness).
Food & Nutrition
Bayer Fund supports high-quality food and nutrition programs that aim to ensure access to healthy and nutritious foods. These programs support underserved communities, rural communities, and families in need.
St. Louis, MO-based Operation Food Search (OFS) was awarded $212,500 in grant funding to support their initiative, Fresh RX: Nourishing Healthy Starts Program. Fresh Rx, an innovative "food as medicine" program, targets one of the most crucial demographics: pregnant women.
"Bayer Fund deeply understands the complex work we do," says Jocelyn Fundoukos, Director of Communications at OFS. "With their support, Operation Food Search can go beyond addressing the immediate need of food insecurity in our community, into innovative spaces like nutrition education that leads to healthier lives for the people we serve and advocacy that creates long-term solutions. We are thankful for their generosity."
STEM
Bayer Fund's focus on STEM (Science, Technology, Engineering and Mathematics) education includes grant funding for organizations with high quality STEM education programs that empower students and teachers.
The Chabot Space & Science Center, serving Oakland, CA and the Greater Bay Area, was awarded $100,000 in grant funding. This STEM based program provides opportunities for 50 students from the Oakland Unified School District. Students will receive intensive mentoring, enrichment opportunities, and support in crafting an Individual STEM Plan that focuses skill building through project-based learning in a particular pathway such as engineering, and computer science.
"With generous support from Bayer Fund, this project connects learning and career opportunities in our local school district partners, community colleges and companies to create a tangible pathway for Oakland's students into STEM careers," said Adam Tobin, Executive Director of the Chabot Space & Science Center.
Health & Wellness
Bayer Fund's Health & Wellness pillar focuses on patients and their families that need assistance with managing cardiovascular disease and cancer. This support includes funding for educational programs, awareness, and support services for their diseases.
The Cancer Bridges organization, located in Pittsburgh, PA, was awarded $50,000 in grant funding for the "Happy Feet" program and the "Living Life Post Cancer Treatment" program.
"By supporting Cancer Bridges' Health and Wellness initiatives, Bayer Fund helps improve the quality of life for the individuals and families impacted by a cancer diagnosis," says Stephanie Ciranni, Executive Director of Cancer Bridges. "This vital grant allows Cancer Bridges to provide free Health and Wellness programming including Happy Feet, a seven-week program for those looking to start or maintain physical movement and mental health, a nine-week survivorship program for those who have completed cancer treatment, and additional wellness activities such as yoga, Reiki, and nutrition classes. We are grateful for Bayer Fund's support in providing critical support services to those managing a cancer diagnosis."
In 2021, Bayer Fund awarded more than $13.1 million to over 3,400 charitable and nonprofit organizations to help address essential needs in Food and Nutrition, STEM Education and Health & Wellness. Over the last five years, nonprofit organizations across the U.S. have received more than $75 million.
About Bayer Fund
Bayer Fund, a philanthropic arm of Bayer, is a nonprofit organization dedicated to strengthening the communities where Bayer customers and employees live and work by providing funding for food and nutrition, education, and community development projects. For more Information visit https://www.fund.bayer.us.
Forward-Looking Statements
This release may contain forward-looking statements based on current assumptions and forecasts made by Bayer Group or subgroup management. Various known and unknown risks, uncertainties and other factors could lead to material differences between the actual future results, financial situation, development or performance of the company and the estimates given here. These factors include those discussed in Bayer's public reports which are available on the Bayer website at www.bayer.com. The company assumes no liability whatsoever to update these forward-looking statements or to conform them to future events or developments.
Social Media Channels
– Facebook: BayerUnitedStates
– Twitter: BayerUS
– Instagram: BayerUS
– YouTube: BayerUS
Bayer® and the Bayer Cross® are registered trademarks of Bayer.
Contacts
Nicole Hayes

Director, U.S. External Communications

Nicole.Hayes@Bayer.com
(201) 421-5268