By Government press office | BELIZE
BELMOPAN, Belize –Rodwell Ferguson, minister of public utilities, energy and logistics, has signed the framework agreement on behalf of the government of Belize to officially join the International Solar Alliance (ISA).
The ISA was jointly launched by prime minister Narendra Modi of India and former french president Francois Hollande at the United Nations Climate Change Conference in Paris in November 2015. It is a major global initiative for the implementation of the Paris Climate Agreement, envisioning rapid deployment of solar energy units.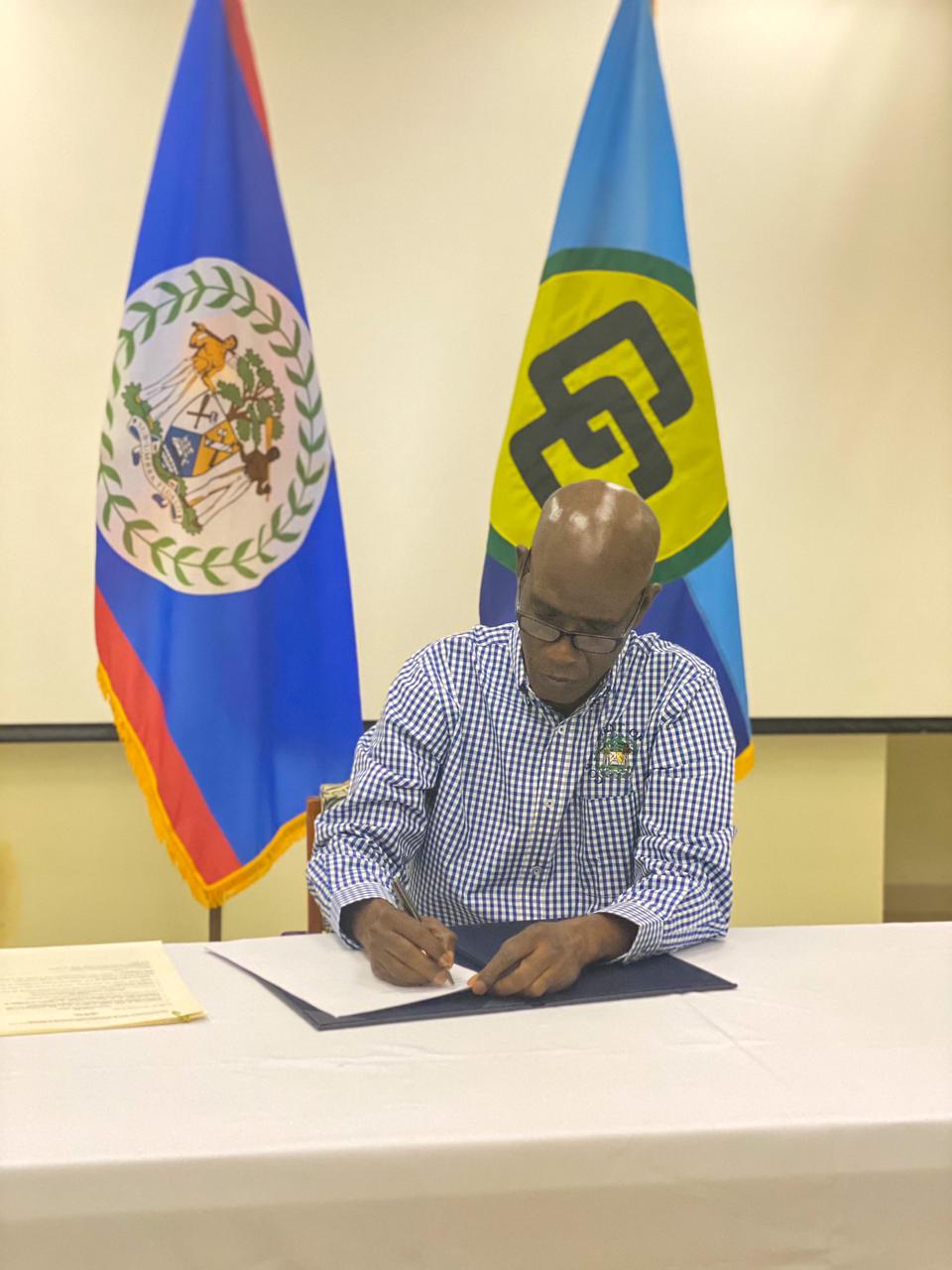 Belize recognises the ISA as a key initiative for promoting sustainable energy, which will serve as a strategic partner to Belize in increasing indigenous solar power production and achieving universal access.
The ISA framework agreement was opened for signature during the UN Climate Change Conference in Morocco in November 2016 and became a treaty-based intergovernmental body in December 2017. Countries that have signed on to the agreement include India, France, Australia, the United Arab Emirates, the United Kingdom, Japan, amongst others.
The ISA has 122 sun-belt countries that lie between the Tropic of Cancer and the Tropic of Capricorn as its prospective member countries and currently has a membership of 90 countries globally.