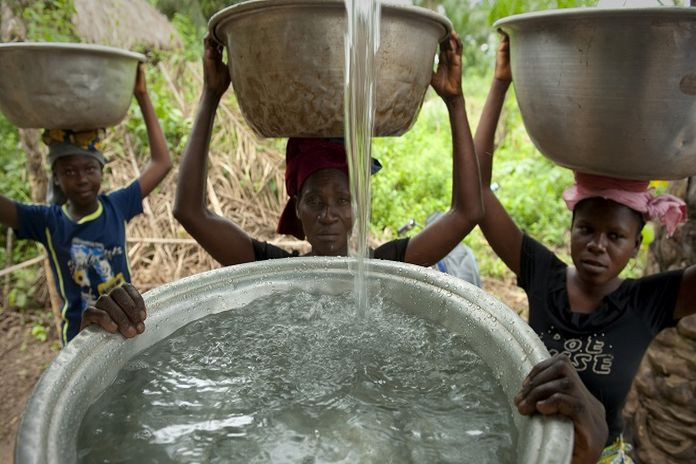 BELIZE / USA – The Inter-American Development Bank (IDB) approved two complementary programs to enhance the quality of water services in rural and peri-urban areas of Belize. The two operations, totalling $10.64 million, will bring safe drinking water to over 20,000 households in 44 rural communities in the country's six districts and nearly 400 households in peri-urban areas.
Program beneficiaries include vulnerable populations such as migrants and indigenous people. In addition to expanding and improving water services, the programs include energy efficiency, smart micro-metering, and renovation initiatives, as well as the installation of disinfection equipment, especially in rural areas.
The two operations help strengthen Belize's water and sanitation sector. Among other objectives, they aim to improve the operational and financial performance of service providers in both urban and rural areas.
To ensure high-quality services and drinkable water for 44 rural communities throughout Belize, the project will fund innovative disinfection technologies, as well as capacity building for village water boards on how to operate and maintain water services and manage their finances. It will also finance minor system renovations to replace pipes, electromechanical equipment, and storage tanks, in addition to a pilot project to test how micro-metering effects water consumption and water bill payments.
Importantly, the program will work to increase the share of women on water boards. It will also launch a campaign to change household behaviours around conserving water, using and consuming tap water, and paying water bills, so water resources can be used more efficiently. The program will also finance policy proposals to change how the rural water sector is managed and incorporate gender and diversity considerations into service delivery.
The program will help increase access in peri-urban areas through the beneficiary Belize Water Services Limited (BWSL), the national water utility. The operation is also designed to enhance BWSL's operational and financial performance by installing new disinfection equipment, implementing an energy efficiency program, and installing smart micro-meters in San Pedro, Caye Caulker, and Placencia. Additionally, the program will finance an informational campaign to support implementation of the new disinfection technologies and installation of meters.
The loans will have a 4-year disbursement period, a 25-year repayment term, a 5.5-year grace period, and an interest rate based on the Secured Overnight Financing Rate (SOFR). The IDB will also provide a $1.64 million grant component to finance these programs from the IDB's migration facility.