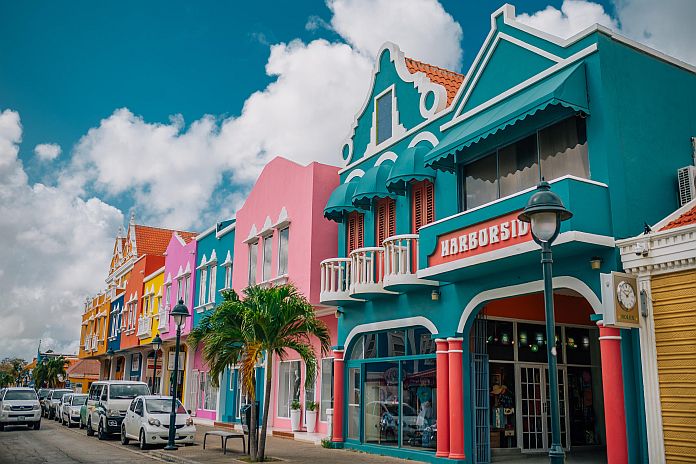 By Caribbean News Global contributor
BONAIRE, Netherlands – Tourism Corporation Bonaire has announced with much enthusiasm that the island will now welcome back North American travelers with direct flight service set to resume from Atlanta, Miami, Houston and Newark in February.
"Surrounded by nature and boasting a small population, Bonaire is the perfect example of a destination where visitors have plenty of room to explore at a safe social distance on an island that has effectively kept cases to a minimum. Delta Airlines will resume its weekly direct flights from Atlanta (ATL) beginning Saturday, February 6, 2021. On February 13, 2021, American Airlines' Wednesday and Saturday routes from Miami (MIA) and United Airlines' non-stop Saturday flights to/from Houston (IAH) and Newark (EWR) will begin scheduled service to Bonaire," a press release for  Tourism Corporation Bonaire, said.
To avoid ten days quarantine at own cost, travelers must have proof of a negative PCR test taken 72 hours prior to their arrival. Additionally, travelers must complete a health declaration form for the Public Health Department, 48 hours prior to departure, which may be downloaded at https://bonairepublichealth.org/en/form.
Visitors will be able to take a PCR test or Antigen test on the island to meet CDC requirements for return.
"We advise travelers to visit https://www.bonairecrisis.com/en/ for additional information, resources and the most up to date statistics and requirements, before traveling. Bonaire provides a unique backdrop for travelers, teeming with environmental awareness evident in its national parks, undisturbed reef systems and the island's flourishing flora and fauna. Ripe with luxurious and authentic experience, visitors have access to secluded beaches, hidden hiking trails, design-forward villas and accommodations, clandestine culinary experiences, mangrove-lined waterways, and more."
About Bonaire
The world's first Blue Destination, surrounded by shores renowned for unrivaled scuba diving as well as year round sunshine, the Dutch Caribbean island of Bonaire is a blissful beach escape bursting with a history and culture as colorful as its architecture and tropical fish.
Long recognized as a diver's paradise, Bonaire's renewed focus on celebrating its pristine ocean, abundant nature, and rich heritage, has helped evolve the destination into one of luxury, culture and adventure. Now home to a burgeoning culinary scene, the likes of Michelin star talent have anchored some new brilliant options for foodies on the island, while elevated accommodations from luxury villas to beachfront boutique hotels, are attracting a variety of sophisticated travelers from around the globe.
Bonaire's animal sanctuaries, National Parks and interesting landscapes, ranging from salt flat coastlines to cactus-filled stretches of desert, are a must visit for nature lovers. Abounding with outdoor activities such as kayaking, caving and kite surfing, the island is also a hotspot for adventure seekers ready to explore. As the destination continues to grow, the island's sweeping conservation efforts go beyond the regeneration of its spectacular coral reefs, to include a commitment to the sustainable use of ocean resources and a pursuit of conscientious social and economic development, positioning Bonaire as one of the Caribbean's most eco-friendly islands.