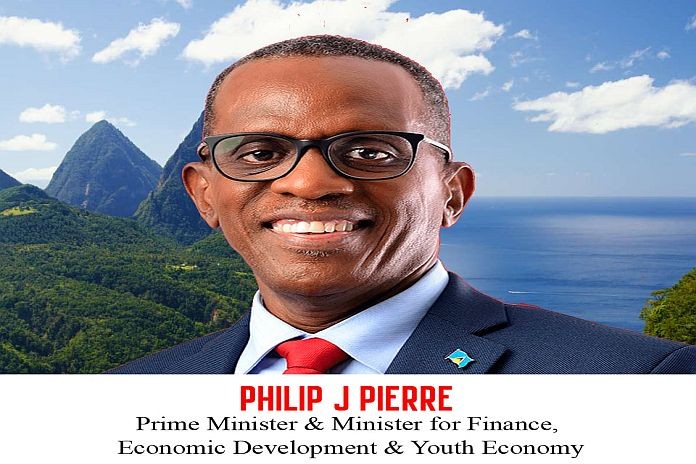 By Earl Bousquet
I didn't give it much thought until a foreign friend asked me 'What's the best gift to give the prime minister for his birthday?'
No walk in the park
Many still don't realize that serving as a nation's leader is never a walk in the park. Fact is, far from having 'a good time', prime ministers age and often get sick on the job – and they don't sleep well every night because they just can't.
They go to bed every night wondering how to solve the problems they weren't able to solve that day and wake up every day expecting new headaches.
In that job, problems always outweigh successes as good plans tend to take longer than terms to fructify, causing politicians with eyes on elections to think more in the short-term and planners to take shortcuts to deliver long-term results in the shortest time possible.
Navigating
Navigating between administrative possibilities and public expectations is also a very sensitive and never-ending trip for any prime minister, which requires particular skills at mapping and following charted and unmarked routes that not all have steered well enough.
And then there's the usual toll of public life on the private lives of leaders, which has seen prime minister Philip Pierre 'protect' his long-term spouse and daughter by keeping them as far as possible from 'the politics'.
Unlike some of his predecessors, Pierre has already started showing he knows well that he has to fit into the job, and not vice versa.
The birthday
So, how did prime minister Pierre spend his birthday?
I didn't give it much thought until a foreign friend asked me 'What's the best gift to give the prime minister for his birthday?'
I later learned the prime minister had gone to Mexico to attend a meeting of CELAC (the United Nations' Economic Commission for Latin America and the Caribbean).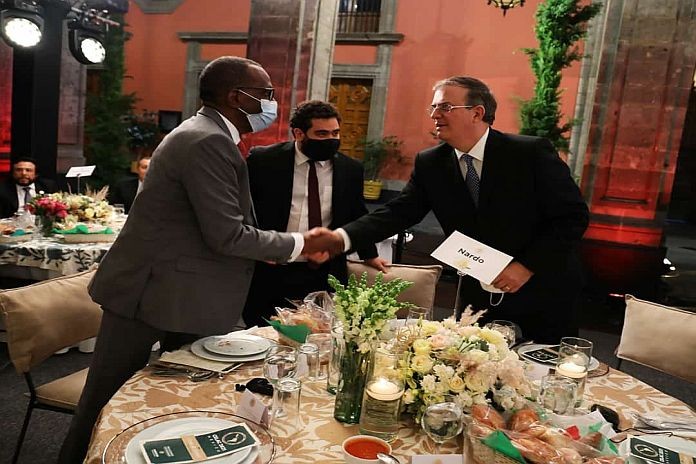 I doubt very much he would have announced his birthday at the meeting, but in this day-and-age when Facebook tells everyone when is everybody, I would not be surprised if someone hadn't arranged a 'surprise' event – even a toast at breakfast, lunch or dinner — for the newest Caribbean leader on the CELAC bloc.
Had he been here, the prime minister would have spent part of his birthday attending the funeral of the mother of a good Christian friend with whom he breaks bread almost daily.
Posts
But on Friday, I also saw many forwarded posts congratulating prime minister Pierre, including a video from two accomplished Saint Lucians in London – Joseph Marcel (of Fresh Prince of Belair fame) and (cultural, political, social commentator, writer, theatre producer-director) JD Douglas, complimenting and congratulating the new prime minister on his first birthday on the job.
JD Douglas had composed and released a song before the election campaign that the then opposition leader Pierre had reason to listen to over-and-over-and-over-again, and Marcel's stage legacy continues to be cited by the new prime minister is his encouragement of young Saint Lucians to 'turn their passions into paychecks' through the development of the youth economy.
Douglas' pre-election song turned out to be a last post for the previous administration, while their joint post yesterday was more of a common toast from two iconic Saint Lucians in the UK who's long seen in the new prime minister what they known of him 'from time…'
Another day
Having stopped counting my birthdays and now treating each as just another day in my long and young life – and knowing too that leadership has absolutely nothing to do with age – I haven't even tried to find out how old the new prime minister is.
I simply know that whenever he returns home from Mexico, it'll just be like any other day on the new job, still having to think of what needs to be in place to ensure the COVID war continues on all fronts at home, every minute of every day.
He'll slide back into the prime minister's chair with refreshed zeal from whatever positive takeaways he'll have got from the CELAC meeting, where his fascination with the science of numbers and the elasticity of economics would have allowed him to see, seek and find ways for Saint Lucia to learn and earn more from its membership of the region's top body of its kind.
Another life
While only six weeks into another life, he'll still be the same person few know well enough to understand better and so many are either just discovering, or trying to reinvent.
But while catching up on whatever happened in his absence and planning what next, he'll also be considering his administration's response to the increasing calls for stronger measures, including mandatory vaccination of health workers – and the louder calls to also take note of how quick governments elsewhere are forcibly adjusting to new Delta and other accentuating COVID challenges and revisit his government's expressed reluctance to even consider mandatory vaccination.
One year wiser
Meanwhile, much happened around the world on the prime minister's birthday Saturday: France rebuked America like never before for sinking a $65 billion submarine contract Paris thought it had with Australia, the US decided to move faster to give third vaccine jabs to already-doubly-vaccinated Americans instead of sharing excess vaccines with poor nations – and the new era of Space Tourism was opened after a group of trained American civilian passengers returned to earth after three days in outer space, without a licensed driver.
While watching the SpaceX mission land in the Atlantic Ocean off the Florida coast, I would bet prime minister Pierre would have fantasized over what he'd do for Saint Lucia with the equivalent cost of just one such flight.
He'd also possibly (seriously) thought of how he could attract Space Tourism to Saint Lucia – maybe arranging a conference at Sandals or Jade Mountain for Richard Branson, Jezz Bezos and Elon Musk to discuss starting small but frequent space-bound tourism takeoffs from somewhere deep in the island's interior – and land on return in the deep blue waters near the world famous Pitons.
But, however, he would have observed or spent it, or just allowed his birthday to pass 'just like that' – when prime minister Pierre returns home from Mexico, he will still be only one year older – and that-much-wiser than a dozen months ago.
And his umpteenth birthday would have been on just another day.
Related: Part 1