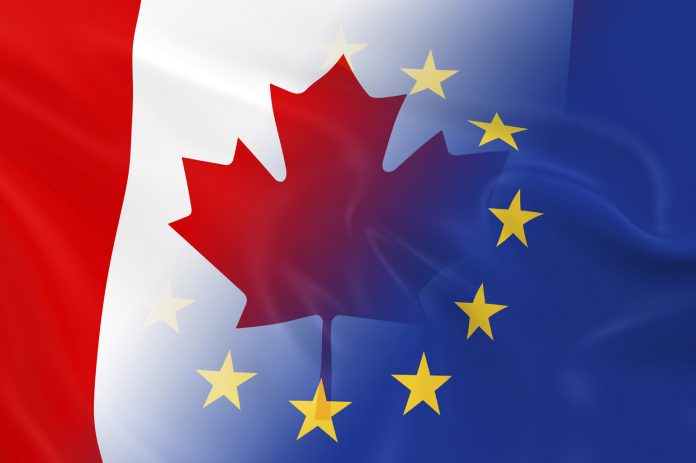 By Caribbean News Global

OTTAWA, Canada – The obvious counter to this point has elapsed. The UK leaves the European Union as prime minister Boris Johnson vowed to "take us forward," commenting before UK's departure, "for many people this is an astonishing moment of hope, a moment they thought would never come. And there are many of course who feel a sense of anxiety and loss."
Nigel Farage, said: "Let us celebrate tonight as we have never done before. This is the greatest moment in the modern history of our great nation."
French president Emmanuel Macron said he was "deeply sad" but: "The channel has never managed to separate our destinies; Brexit will not do so, either."
European Council president Charles Michel warned: "The more the UK will diverge from the EU standards, the less access to the single market it will have."
Mairead McGuinness, vice president of the European Parliament, said: "Normally in trade negotiations, we're trying to come together," she said. "For the first time, we're going try and negotiate a trade agreement where somebody wants to pull away from us. I can't get my head around that and I think it's going to be quite complicated."
Washington's ambassador to the UK, Woody Johnson, said Brexit had been "long supported" by president Donald Trump.
Immediate changes in the UK is expected albeit EU laws and the free movement of people – until 31 December, when the transition period comes to an end.
Canada, European Union, UK are aiming to regularise their free trade agreements, recognising their own best interests.
Global Affairs Canada issued a statement:
"The United Kingdom of Great Britain and Northern Ireland (UK) and European Union (EU) are both important partners for Canada and Canadian businesses. Canada welcomes the EU and the UK reaching a mutually agreeable path forward on the UK's orderly departure from the EU, which includes a transition period until at least December 31, 2020.
 "Over the past few years in preparation for Brexit, our government has actively worked with UK ministers and government officials, including having our prime ministers directly engaged, to ensure a solid path forward for our two countries.
"We know that continuity and stability is important for Canadians, as well as for our businesses and entrepreneurs as they export and do business with the UK.
"During the Brexit transition period, all Canada-EU agreements will continue to apply to the UK This includes the Canada-EU Comprehensive Economic and Trade Agreement (CETA)—which means that trade between Canada and the UK will continue to benefit from duty-free access on 98 percent of products, and businesses should see no change in how they trade with the UK during this transition period.
"Canadian travellers should also not experience any changes in travel to and from the UK.
"We are committed to continuing to strengthen our relationships with both the EU and the UK to advance our economies, and to help our entrepreneurs grow their businesses and create more jobs for people across our countries."