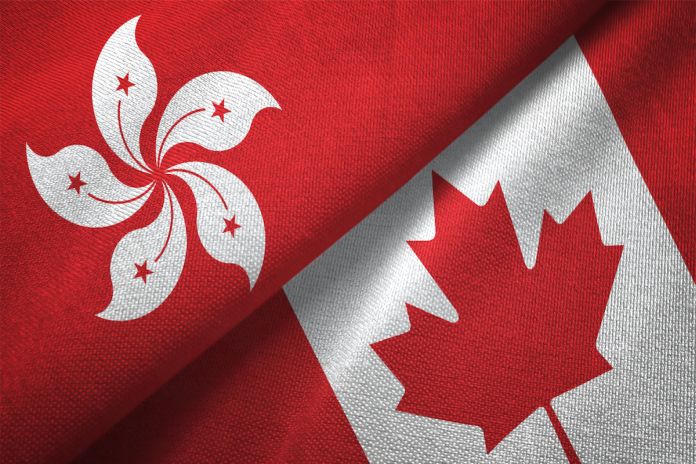 By CIC News
MONTREAL, Canada (CIC NEWS) – On Friday, Canadian prime minister Justin Trudeau told reporters that Canada is looking at how to welcome more immigrants from Hong Kong. As of the 2016 Census, there were 215,000 Hong Kong-born Canadians living in Canada.
Press reports indicate there are an additional 300,000 Canadian citizens and permanent residents currently living in Hong Kong. Many of these immigrants moved to Canada in the 1980s and 1990s, leading up to the transfer of Hong Kong's sovereignty in 1997.
Often, these immigrants came to Canada through the Immigrant Investor Program (IIP) or federal entrepreneur program. Both programs have since been cancelled. Immigration from Hong Kong has not been as strong in recent decades and stood at only 900 people moving from there to Canada in 2015.
It has, however, increased significantly since, growing to 1,500 Hong Kong immigrants moving to Canada in 2019.
Immigration options for Hong Kong nationals
Family class immigration is a possibility if you have close family living in Canada. If you do not have family here, you may want to consider a skilled worker pathway.
Express Entry is Canada's flagship system for skilled workers who wish to immigrate to the country. It manages three federal immigration programs. If you have not lived in Canada before, your best bet of being eligible for Express Entry is likely the Federal Skilled Worker Program.
Assuming you qualify under the FSWP, you can then create and submit an Express Entry profile. After completing your profile, you will receive a Comprehensive Ranking System Score (CRS). The CRS is based on factors such as your age, education, language skills, work experience, and ties in Canada.
For example, if you are an applicant from Hong Kong who has a brother or sister in Canada, you can get more CRS points. Once your profile has been submitted, you enter the Express Entry pool. Every two weeks, even during the coronavirus pandemic, the Canadian government holds Express Entry draws.
Candidates with the highest CRS scores receive an invitation to apply (ITA) for Canadian permanent residence.
Successful candidates then go on to submit their permanent residence application. Immigration, Refugees and Citizenship Canada (IRCC) seeks to process these applications within six months.
Another good option is the Provincial Nominee Program (PNP). Nearly every province and territory in Canada operates their own PNP, where they select skilled workers based on their local economic needs. Some of these immigrants arrive to Canada through Express Entry each year so they get to benefit from the six-month Express Entry processing standard.
The majority of Canadians of Hong Kong descent reside in British Columbia and Ontario, both of whom operate very active PNP streams. British Columbia holds weekly PNP draws, while Ontario has already held 12 draws in 2020. The two provinces also operate entrepreneur streams under their PNPs, which is an option that Hong Kong nationals who wish to start a business in Canada may wish to consider.
Hong Kong immigration beyond 2020
COVID-19 is resulting in lower immigration to Canada at the moment. However, once Canadian immigration returns to normal, we are likely to see immigration from Hong Kong exceed the 1,500 level that was reached in 2019.
Moreover, immigration applicants can continue to submit Express Entry profiles and PNP applications, since both the federal government and provinces are still granting permanent residence invitations to successful applicants.
This article originally appeared on CIC NEWS on July 5, 2020.