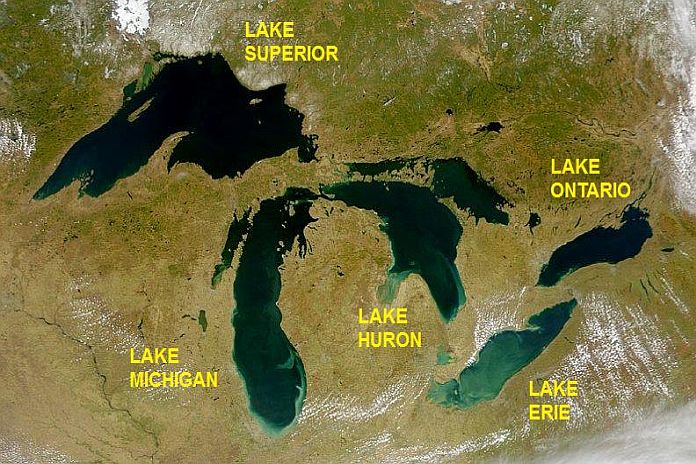 TORONTO, Ontario  — The governments of Canada and Ontario, on Thursday, announced that they have signed the new Canada-Ontario Agreement on Great Lakes Water Quality and Ecosystem Health, which sets out specific actions each government will take to protect and restore the Great Lakes, such as preventing toxic and nuisance algae, improving wastewater and stormwater management, reducing plastic pollution and excess road salt, restoring native species and habitats, and increasing resilience to climate change.
The Great Lakes are a treasured resource that are integral to the health and well-being of millions of Canadians. Canada and Ontario are committed to strong, ongoing collaboration with their partners to protect and restore the Great Lakes.
"Canada and Ontario have a long history of working together to protect and restore the Great Lakes and we've seen tremendous improvements in these vital waterways," said Jeff Yurek, Ontario minister of the environment, conservation and parks. "The health of the Great Lakes is important not only to our natural environment, but also to the local economies and communities that depend on them every day. We look forward to continuing to work with all of our partners to safeguard the world's largest freshwater lake system now, and for generations to come."
This is the ninth agreement between the two governments and marks the 50th anniversary of the signing of the first Canada-Ontario Agreement in 1971. The agreement includes a renewed commitment to completing environmental clean-up actions with an emphasis on six historically degraded areas, conserving key habitats around the Great Lakes, and continuing to restore Lake Erie. It also includes a new focus on protecting Lake Ontario, supporting nature-based recreation opportunities, and strengthening First Nation and Métis engagement in the implementation of the agreement.
The Great Lakes have responded well to past protection efforts. Ontario and Canada's commitments in the agreement recognize the importance of collective action and continuing to strengthen our work to protect and restore the Great Lakes.
"The Great Lakes are an invaluable resource to millions of Canadians, holding more than a fifth of the world's surface freshwater. [Today's] new agreement, which marks 50 years of Canada-Ontario Agreements on the Great Lakes, is an important step toward creating a cleaner, healthier future."
"I am pleased to see this critical commitment between our two governments to continue protecting and restoring the Great Lakes for future generations," said Jonathan Wilkinson, minister of environment and climate change.