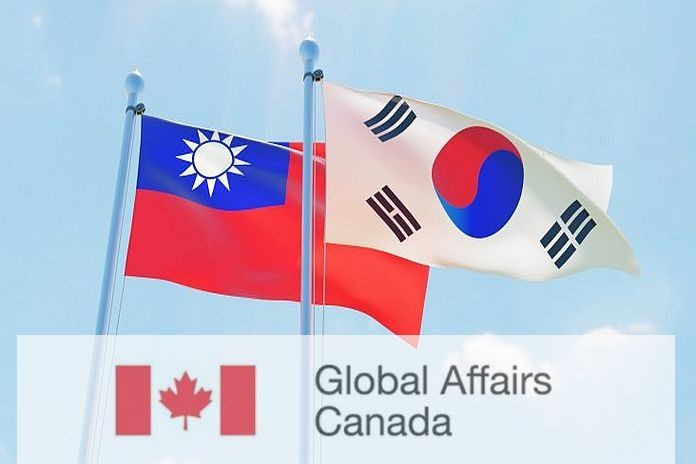 By Caribbean News Global

TAIPEI, Taiwan – Mary Ng, minister of international trade, export promotion, small business and economic development, spoke with Taiwan minister-without-portfolio John Deng, to begin exploratory discussions on a possible foreign investment promotion and protection arrangement (FIPA) between Canada and Taiwan; meantime, the Busan Office of the Taipei Representative Office in South Korea established the "Busan Metropolitan City Councilor Taiwan Goodwill Association" January 10, towards strengthening bilateral relations.

During the meeting, minister Ng highlighted that Taiwan is a key trade and investment partner as Canada broadens its trade links and deepens its economic partnerships in the Indo-Pacific region.
"The ministers discussed the need for Canada and Taiwan to continue to work together to further promote supply chain resilience and mutually beneficial commercial opportunities, as well as to increase collaboration on science, technology and innovation, education, Indigenous affairs, and the green economy," to which "minister Ng emphasized Canada's commitment to inclusive trade, ensuring that trade and investment agreements benefit all, including women, Indigenous peoples, small business owners and underrepresented communities."
Quick facts
Taiwan is Canada's sixth-largest trading partner in Asia.
In 2020, the value of Canadian direct investment in Taiwan reached $557 million; Taiwanese direct investment stock in Canada was $256 million.
In 2020, the value of Canadian direct investment abroad totalled more than $1.46 trillion.
In 2018, the assets of Canadian foreign affiliates abroad were worth more than $4.2 trillion.
Foreign direct investment in Canada totalled more than $1.0 trillion in 2020.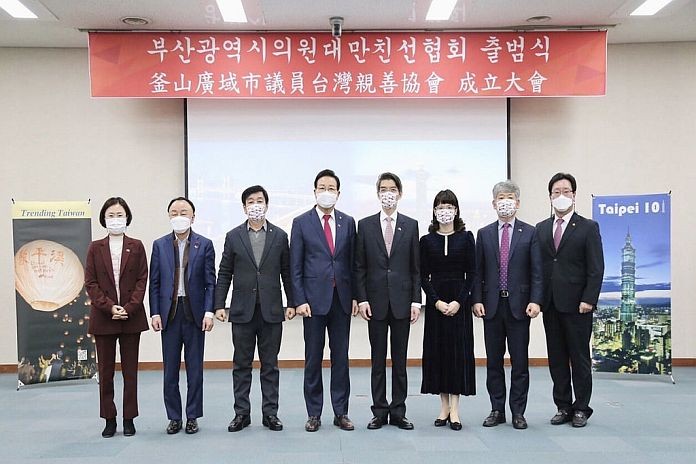 Central News Agency reporter Liao Yuyang from Seoul on the 10, reported that the Busan Metropolitan City Council, the second-largest city in South Korea, officially established the "Busan Metropolitan City Councilor Taiwan Goodwill Association. Jin Zhenhong said that the number of mutual visits of tourists from Taiwan and South Korea has reached a new high in recent years, and the economic, trade, artistic and cultural exchanges have been close."
Taiwan's epidemic prevention achievements are obvious to all, Zhenhong highlighted. "Although personnel exchanges are currently restricted due to the epidemic, it may be possible to start by holding epidemic prevention-related activities and seminars, inviting Taiwan experts and scholars to attend."
Lin Chenfu, director of the Busan office, also responded positively, saying that Taiwan is quite willing to share its anti-epidemic experience and work side by side with South Korea to fight the epidemic.
Chenfu also emphasized that Taiwan and South Korea are neighbors with similar concepts, sharing universal values ​​such as democracy, freedom, rule of law, and human rights.
Despite the impact of the epidemic, bilateral trade has remained active, and they are the 6th and 5th largest trading partners of the two sides respectively. In November last year, it further signed an agreement on the avoidance of double taxation of income tax and the prevention of tax evasion. It is expected that mutual investment and trade between Taiwan and South Korea will continue to grow.
… The Busan City government also displayed the words "Come on Kaohsiung" on the landmark Gwangan Bridge to cheer for the sister cities from afar. The Busan office expressed the hope that in the future, it will cooperate closely with the Goodwill Association to strengthen bilateral relations between Taiwan and South Korea.