By Caribbean News Global

OTTAWA, Canada – Prime minister, Justin Trudeau, announced up to $2 billion in support for provinces and territories through the Safe Return to Class Fund; and an additional $112 million in funding for First Nations to support community measures to ensure a safe return to school on reserves.
"School is critical for kids' development and future success. The COVID-19 pandemic has been difficult for families, with schools closed and students separated from their classmates and friends. As we gradually and safely restart our economy, parents should be able to return to work and trust that their children are learning in a healthy environment. That is why the Government of Canada is working to support provinces and territories in their efforts to ensure a safe return to school and protect the health of students and staff," the prime minister office statement said, "as we reopen our schools and restart our economy, we will continue to take leadership and work together with provincial and territorial partners to protect the health and safety of all Canadians.
"As a former teacher and a parent, I know first-hand the importance of school for kids' social development and mental well-being, not to mention their ability to learn. The return to school is also an important step to restart our economy and get parents back to work while not worrying about the health of their children. The Government of Canada will remain a close partner to provinces, territories, and First Nations as we work together to keep children, families, and all Canadians safe and healthy during this difficult time," the prime minister of Canada, said.
The government support fund for provinces and territories is expected to provide the complementary funding they need, as they work alongside local school boards to ensure the safety of students and staff members throughout the school year – supporting adapted learning spaces, improved air ventilation, increased hand sanitation and hygiene, and purchases of personal protective equipment and cleaning supplies.
Ahmed Hussen, minister of families, Children and Social Development, said: "We know families are worried about sending their children back to school. The COVID‑19 pandemic has put pressure on our schools and on families. That is why today's announcement is so important. It will help schools across Canada have the support and equipment they need to keep kids, teachers, and families safe."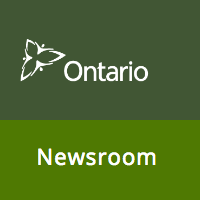 Meanwhile, as part of Ontario's plan for students to safely return to the classroom in September, the government has released the Operational Guidance: COVID-19 Management in Schools document. This guide was developed in consultation with public health experts, including Ontario's chief medical officer of health, and aims to help schools identify and isolate COVID-19 cases, reduce the spread of COVID-19 in schools, and prevent and minimize outbreaks.
In addition, Dr Dirk Huyer, who was recently the Executive Lead for the COVID-19 testing approach at the command table and is the chief coroner for Ontario, will serve as coordinator, Provincial Outbreak Response. Dr Huyer will lead the province's efforts to prevent and minimize COVID-19 outbreaks in a number of sectors, including the education, childcare, agriculture and health care sectors.
Key elements of the guidance document explain:
The role of school boards and schools: keeping communities informed by creating a COVID-19 advisory section on both the board and school's websites;
The role of local public health units: leading case and contact tracing activities, declaring outbreaks and directing closure of classrooms or schools where necessary;
The critical role of parents: screening their children every day before they go to school and keeping them home if they are ill;
Appropriate steps to take when a student or staff member tests positive for COVID-19, including notifying the school community while respecting individual privacy; and
Protocols to trigger various levels of public health responses or infection control measures. One case will trigger a public health response, two or more linked cases will trigger the declaration of an outbreak.