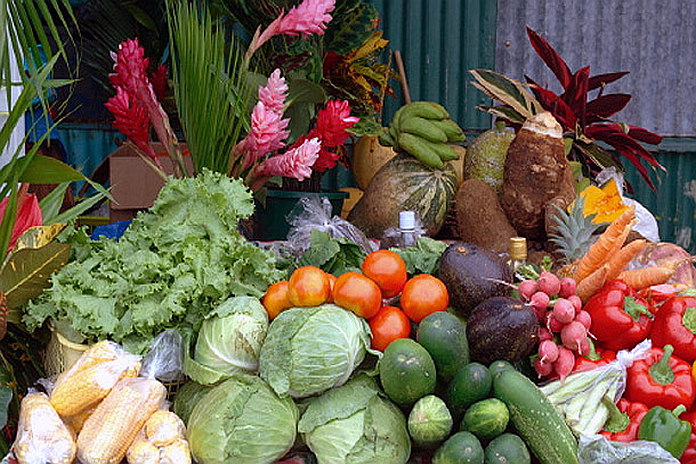 GEORGETOWN, Guyana – The Caribbean Community (CARICOM) has established an Action Committee on Food and Nutrition Security which held its first meeting on Tuesday, March 3, via video conference that was anchored at the CARICOM Secretariat.
The CARICOM Action Committee on Food and Nutrition Security (CACFNS) will share best practices and resources through effective interaction, communication, enhanced synergies and capacity-building in Member States.
The Food and Agriculture Organisation (FAO) of the United Nations, through a Letter of Agreement with the CARICOM Secretariat, is providing financial and technical support for the establishment of the CACFNS Platform.
According to CARICOM FAO programme liaison, Sandiford Edwards, the support will be funneled to actions that facilitate exchange of experiences among Member States, periodic monitoring of progress of the Regional Food and Nutrition Security Policy and Action Plan and initial resource mobilisation. He said that a key outcome for the ACFNS was the development of a concept note which will be taken to development partners for funding.
Thirteen Member States along with representatives from the Caribbean Development Bank (CDB), the FAO, Organisation of Eastern Caribbean States (OECS) Commission and the Caribbean Agricultural Research Development Institute, joined with the CARICOM Secretariat for the inception meeting.
The threat that communicable and non-communicable diseases posed to the region was highlighted during the meeting.
In welcome remarks, CARICOM programme manager, agriculture and agro-industrial development, Shaun Baugh, said that the meeting was timely especially as the region's food supply could be severely impacted if there was a disruption in its North America supply chain because of the existential threat that COVID -19 was having on trade and port facilitates.
Barton Clarke, chair of the agriculture food and nutrition cluster, reminded the meeting that the CACFNS was pivotal in combating the health and nutrition challenges of the region, especially in the face of the non-communicable diseases burden.