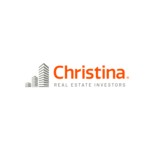 The project is located just north of the iconic Sunset Strip
LOS ANGELES–(BUSINESS WIRE)–Christina Development Corporation ("Christina"), through its private equity real estate company Christina Real Estate Investors 4, LLC ("Christina 4"), in partnership with Silver Creek Commercial Development ("Silver Creek"), has acquired a fully occupied, six-unit multifamily apartment building in West Hollywood for $2.45 million.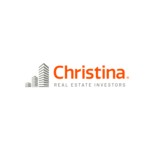 Located at 1128 Larrabee Street, the three-story building is situated on an approximately 6,976-square-foot lot. Plans for the building include the restoration and renovation of the building to complement the partnership's adjacent development.
Financing was provided by Christina's latest portfolio, Christina Real Estate Investors 5 Income Builder, which is focused on the acquisition of prime, non-leveraged real estate and providing short-term, first trust deed loans to Christina-related entities.
"This property has not been on the market in nearly 40 years further demonstrating our longstanding relationships within the real estate industry," said Lawrence N. Taylor, Founder and CEO of Christina. "We target real estate assets in the best locations that only become available due to special, event-driven scenarios. This allows us to capitalize on excellent opportunities to purchase prime assets in the Westside region of Los Angeles, which has an imbalance of limited supply and ever-growing demand. For nearly four decades, we have provided investors with the opportunity to own the world's best real estate."
The partnership owns the adjacent development project at 1120-1124 Larrabee Street, which will include 22 luxury residences designed by Gruen Associates and Marmol Radziner and is expected to break ground later this year. The development combines great architecture with an exceptional location, resulting in the delivery of high-quality residences in a highly sought-after area.
The nearby 8850 Sunset project, which is also being developed by Silver Creek, will include a five-star hotel, market-rate and affordable residences, event space, retail and restaurants, and the reimagined Viper Room. Within close proximity to prominent establishments such as Chateau Marmont, 1 Hotel West Hollywood, The Edition, Sunset Tower, Soho House, and the Laugh Factory, 1128 Larrabee is ideally positioned near the top venues on the cutting-edge of hospitality and entertainment.
Christina Real Estate Investors' ("CREI") programmatic series of private equity real estate companies offers accredited investors the opportunity to participate in the ownership of high-quality real estate exclusively located in the best submarkets in the Westside region of Los Angeles. By acquiring, improving, and operating a diversified portfolio of investment-grade properties, Christina's primary objective is to achieve superior long-term, tax-advantaged returns.
The company's current private equity company offerings, Christina 5 Wealth Builder and Christina 5 Income Builder, are strategically positioned to benefit from distressed acquisition opportunities and are operating and open for participation by accredited investors and members seeking to take advantage of a new wave of opportunities during this next real estate cycle.
To learn more about Christina, visit christinala.com.
This release is not an offer to sell or a solicitation to purchase securities, and shall not constitute an offer, solicitation, or sale in any state or jurisdiction in which such an offer, solicitation, or sale would be unlawful. Any offering by Christina 5 Wealth Builder and Christina 5 Income Builder will be made only in accordance with the terms and conditions set forth in the Private Placement Memorandum. Investment in real estate involves the risk of loss. Past performance is not a guarantee of future results.
About Christina
Christina is a Malibu-based real estate developer, manager, & sponsor founded in 1977. For 45+ years the firm has sponsored investments in the Westside Region of Los Angeles, primarily via eight submarkets including Beverly Hills, Brentwood, Century City, Malibu, Santa Monica, Silicon Beach, West Hollywood, & Westwood. Christina provides accredited investors with the opportunity to participate in the ownership of select investment properties in these ultra-prime neighborhoods. The firm has been featured in Bloomberg, Forbes, Los Angeles Times, & Yahoo Finance. To learn more, visit ChristinaLA.com.
About Silver Creek Development
Silver Creek Development (SCD) is a Phoenix-based real estate investment and development company that acquires and develops impactful real estate. SCD focuses on the development of mixed-use, multifamily, and industrial assets in targeted markets. SCD is composed of seasoned real estate professionals with over 75 years of combined experience. The team leans on their experience to focus on opportunities in markets that command strong employment and population growth. SCD currently manages a portfolio worth $1.5B and has an investment and development pipeline of $500M. SCD has a vertically integrated development team with key professional to acquire, develop and manage projects across the investment timeline. SCD is responsible for the entire investment cycle related to each project that it undertakes. Our reputation is built on the capabilities of our people, our extensive industry relationships and ultimately, our ability to secure and deliver exceptional developments; ensuring continuing premium returns for our investors through market cycles To learn more, visit silvercreekdevelopment.com
Contacts
R[AR]E Public Relations

Amy Rossetti

amy@rarepublicrelations.com
310.779.6025