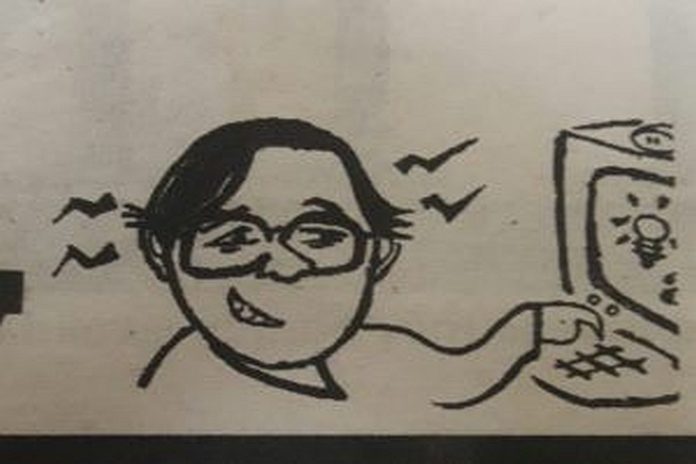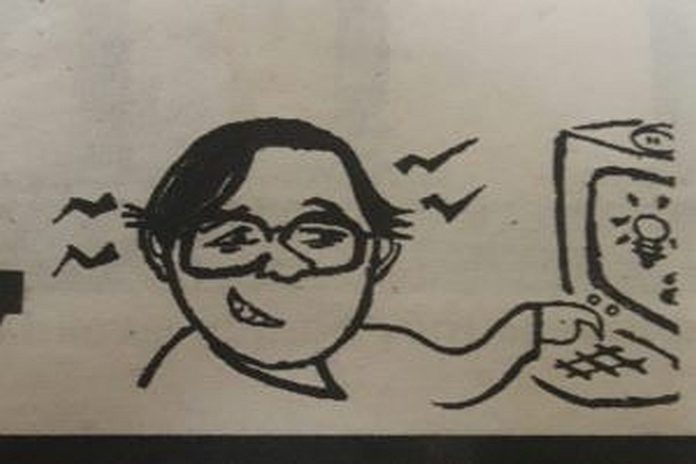 By Anthony Deyal
Even though coffee is reputedly the best aphrodisiac for older men, now it is cricket mainly, with some minor assistance from the coffee, that keeps me awake at nights. Having reached three-score-and-fifteen, I find the T20s and One Day Internationals (ODIs) to be like instant coffee, a palliative to keep me going, but the real deal, the Blue Mountain of delight, continues to be the Five-Day Test Match. In coffee terms, it is the only thing that can still create a stir.
Every night during the last few weeks, I made a cup of coffee, took a seat on a comfortable chair in the living room or study, and switched on the TV to watch cricket from Bangladesh which started at 11:30 pm and then changed channels to the India game at midnight. From then on, I hopped back-and-forth depending on the state of the game. What did not change was the coffee. It has been ever thus after dusk and before dawn, coffee and cricket with the classic "Wodehouse At The Wicket" for keeping me awake during the breaks for lunch, tea or bad weather.
Before that, it was India's successful tour of Australia and the West Indies disappointing tour of Sri Lanka. But long, long before then, at four in the morning of December 13, 1960, as a fifteen-year-old schoolboy whose physiognomy required beauty sleep on a 24-hour basis to be passable, I was shaken, stirred and awakened by my father. He pulled off my sheet, handed me a cup of black coffee and we sat with our ears almost touching the gold-coloured cloth covering the speakers of the old Blaupunkt radio, glued to the excitement at the end of the first-ever tied Test Match in the history of cricket.
It is why, in my mind and heart at least, cricket and coffee are inextricable. I also know that in terms of history and language, they have a lot in common. The word "coffee" entered the English Language in 1582 from the Dutch "koffie" which originated from the Turkish "kahve". The first definite reference to cricket was on Monday, January 17, 1598, when in a court dispute over a piece of land in Surrey, the coroner, John Derrick, testified that he had played "cricket" on the land when he was a boy. What he did in essence was to draw the first and major link between cricket and coffee.
He had grounds for supporting the land claim but not as many as coffee, which has more grounds than all the cricketing countries in the world put together. Yet, while an appeal for leg before wicket, a stumping, or a catch by a player can be deemed groundless by the game's umpire – and even if you know the decision is wrong you have to stand your grind – groundless coffee still, fortunately, and happily, remains unknown. In fact, coffee is now so widely accepted and used that it has legal sanction as a basis for the dissolution of a marriage.  A man who had suffered for years from the terrible coffee his wife made, took the percolator to his lawyer demanding action. Taking one taste and then examining the particles lodged in the filter, the lawyer shook his head in agreement, "Yes," he concluded, "You do have grounds for divorce."
While the "Rush Hour" star, Jackie Chan, insists "Coffee is a language in itself", cricket is the same. In fact, they have a lot more in common than just the grounds or playing fields. Once when I told a "barista" that his coffee tasted like mud, he insisted that it was ground just a few minutes before. I have been to matches where rain caused the game to grind to a halt or, waiting for the rain to end, I drank some very milky coffee from a lovely beaker my wife gave me. It is my way of saying, "I don't mind waiting to restart. Better latte than never." Actually, my choice of vessel to drink my coffee in is appropriate since it reflects what Alan Atwood, writing in the Financial Review (January 1989) concluded, "For this, deep down, is the real problem. Cricket is a mug's game, causing bruises and bother."
In fact, there is even an English umpire named Kettleborough and some of the West Indian cricketers, and the Pakistanis in Grenada during a West Indies tour went to pot. Like coffee, those players ended up in hot water. What is also interesting is that while the West Indies had to send, what was considered by many, a second-rate team consisting of the dregs among the available players to Bangladesh for a Test Series, the bigshots were earning Starbucks in the Big Bash and elsewhere. In coffee this is called "Richness" and several players have this "satisfying fullness" of wallets. But coffee is always good to the last drop, unlike cricket which drops players regularly, some of them for dropping catches which cost matches.  Both coffee and cricket also put much emphasis on "balance".
In coffee, it is one in which no single characteristic overwhelms any of the others like taste or smell, but is still sufficiently complex to be interesting. In cricket, it is choosing a team with enough batting and bowling variations and options to win matches in different circumstances, running up and bowling like the "whispering death" Michael Holding, and playing forward to a ball and not falling on your face. Good coffee also has "body" or the sensation of heaviness, richness, thickness or texture when you taste it. In cricket, you had "body-line" bowling in the old days, hits on the body that the Australians meted out to the Indians especially Cheteshwar Pujara, or Antiguan, Rahkeem "Jimbo" Cornwall, the West Indies spinner who weighs over 300 lbs.
Coffee and cricket both have "finish". Coffee aficionados see it as "the sensory experience of coffee just as it's swallowed", a sensation which varies from one coffee to the next. The experts say, "Some coffees may transform as they make their way across the palate, others may remain constant." In the case of cricket, I consider "finish" as the satisfaction of seeing the West Indies team beat Bangladesh when they had been written off by the experts, or India win the series against Australia when they were given no chance at all by the very biased media in that country.
Even now, as I head towards a score of 76 not out, I am reminded of T.S. Eliot's "The Love Song of J. Alfred Prufrock". It is true that I measure out my life in coffee spoons. It is also true that when a game ends to my satisfaction, I declare that it "done finish." But when a cricket match is exceptionally good, I use the coffee and not the cricket meaning and observe, "Good to the last drop!"
*Tony Deyal was last seen hoping his cricketing son, Zubin, will get him a new coffee cup which says, "I might look like I'm listening to you, but in my head, I'm Playing Cricket."