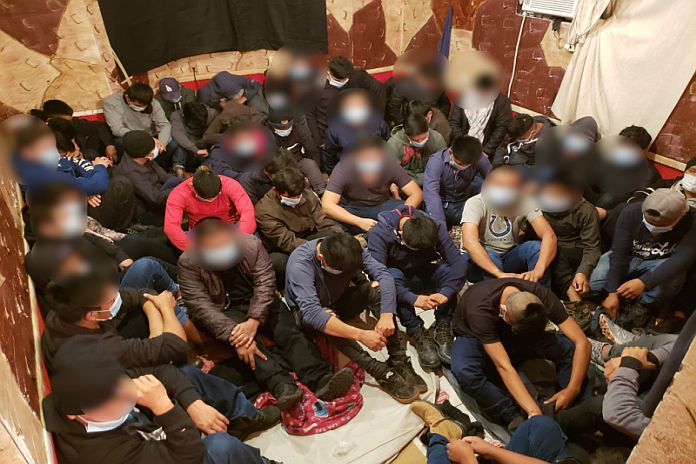 TEXAS, USA – Within hours of each other, Laredo Sector Border Patrol, Homeland Security Investigations (HSI), Webb County Sherriff's Office (WCSO) and Webb County Constables Precinct 2 (WCCO) shut down two stash houses that were harboring 114 illegal aliens in south Laredo.
The incident occurred during the mid-afternoon of January 6, when agents along with HSI and WCCO deputies, conducted a consensual search of a residence located on Lane Street that resulted in the arrest of 44 illegal aliens.
Within a few hours, agents discovered that a second residence on San Luis was harboring other individuals illegally in the United States. Acting on the information, agents and WCSO apprehended 70 more illegal aliens at the stash house.
A total of 114 illegal aliens were taken into custody. None of the individuals were wearing any personal protective equipment (PPE) when encountered. All of the individuals were provided PPE, medically screened, and taken into custody pending further investigation. They were determined to be illegally in the United States and from the countries of Mexico, Guatemala, and El Salvador.
Despite a noted increase in COVID-19 infections among detainees, the smuggling and housing of large groups of individuals in stash houses without PPE not only endangers the people being smuggled, but the safety of our Nation. The Laredo Sector is made up of agents who partner with their law enforcement counterparts to meet the agency's Enduring Mission Priorities of countering terrorism, combatting transnational crime, securing the border, and facilitating lawful trade and travel while protecting revenue.