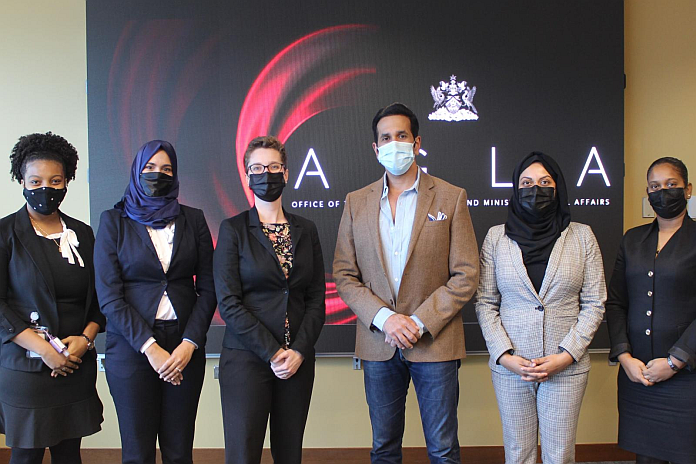 ENGLAND / TRINIDAD – The Commonwealth is rolling out a series of training programmes for government officials in Commonwealth countries in its recently launched anti-corruption framework, starting with a pilot in Trinidad and Tobago.
The Commonwealth Secretariat, in partnership with the Global Infrastructure Anti-Corruption Centre (GIACC) and the Royal Institution of Chartered Surveyors (RICS), last year published a landmark set of measures to support efforts to fight corruption: the Commonwealth Anti-Corruption Benchmarks.
As the first country to pilot the Commonwealth Anti-Corruption Benchmarks, local officials and law enforcement officers joined a two-day workshop aimed at helping the government and public sector organisations assess their anti-corruption laws, regulations, policies, and procedures against international good practice, and consider implementing appropriate improvements.
"The Commonwealth Secretariat and its partners committed to delivering this project in order to provide a tool to improve anti-corruption standards in a measurable way. Now, we are excited for the implementation phase, when the Benchmarks will be applied by willing Commonwealth countries. We applaud Trinidad and Tobago for being the first country to approach us to implement the Benchmarks."
Avinash Singh the Superintendent of Police, Anti-Corruption Investigations Bureau in Trinidad and Tobago and a participant in the workshop said:
"From the perspective of the Anti-Corruption Investigations Bureau, the Commonwealth Anti-Corruption Benchmark training was an informative session that outlined the necessary legal, institutional and regulatory measures that need to be implemented to assist countries effectively deal with corruption. The facilitators were knowledgeable and accommodating in their delivery of programme content, as well as keen on lending future assistance for its effective execution."
Sherise Balgobin, Legal Counsel II, Police Complaints Authority in Trinidad and Tobago, said:
"While a lot of material was covered during the two-day workshop, one of the main take-aways for me was that in the near future each State agency will be expected to develop an Anti-Corruption Policy tailored to its function and scope of work, and implement the same, in accordance with the International Standards set out by the Benchmarks. This was significant to me as the training truly emphasized that corruption is not something that is only tackled on a large-scale basis. It can be eradicated by each arm of the state and government implementing its own policies, according to the best practices established by the benchmarks."
At the conclusion of the Secretariat's visit to Trinidad and Tobago, and in light of the government's enthusiasm to strengthen anti-corruption measures, the Secretariat and the Trinidadian counterparts discussed conducting a pilot audit. This audit of a single public sector organisation will enable Trinidadian officials to apply the benchmark tools before rolling out a larger-scale, government-wide audit.
Francisca Pretorius, the adviser and head of OCCJR expressed her teams' commitment to continue its anti-corruption partnership with Trinidad and Tobago and opportunities for future collaboration.