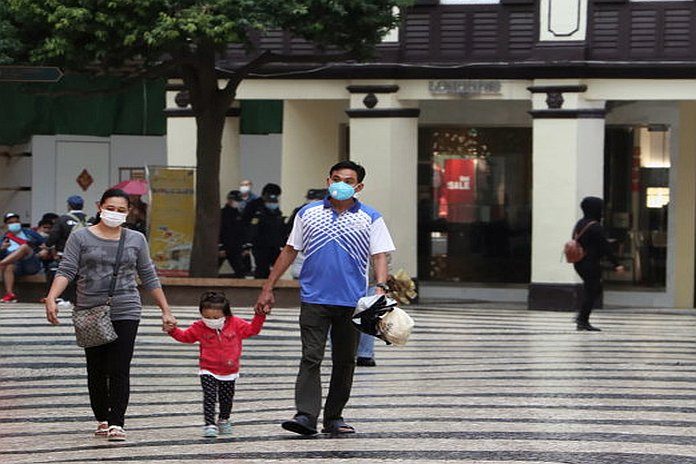 SINGAPORE— Top Asia Pacific destinations for Mainland China outbound travelers continue to report a hotel occupancy impact amid the outbreak of coronavirus (COVID-19), according to preliminary February data from STR; analysis of 14 markets from January 6 – February 16, 2020.
"With so much dependence on Chinese arrivals, it was anticipated that key markets around the region would see a negative impact from the coronavirus outbreak," said Jesper Palmqvist, STR's area director for the Asia Pacific region.
"In certain markets, we saw an almost immediate decline in occupancy levels in the early days of February. Already a low business travel period due to the Chinese New Year holiday drops in occupancy were worsened in the wake of the World Health Organization's announcement of a global health emergency on January 30. The impact will likely continue until containment is reported and recovery begins."
When comparing the first week of the analysis with the last, Macau saw the steepest occupancy decline (-97 percent), falling from an absolute level of 96 percent to just three percent in a matter of six weeks. Palmqvist notes the 15-day shutdown of casinos in the market as a key reason behind the significant drop. Hong Kong (-64 percent to 25 percent), already suffering from a political crisis, and Taiwan (-59 percent to 26 percent) were next on the list of decreases. Australia (+11 percent to 73 percent) and Indonesia (+4 percent to 58 percent) reported increases in the metric thanks to more recent gains.
"For those more moderate impact markets, consistent occupancy declines began with the week of Chinese New Year," Palmqvist said. "The new and lower levels for these markets are in line with what was seen after the global financial crisis in 2009.
"For those markets with more stable occupancy, less dramatic declines are partially due to distance from Mainland China, the volume of visitors, stronger domestic or diverse travel drivers and a reasonably solid level of a continued airlift. Australia was already off to a quiet start in 2020 due to the bushfires in several populated states in the country. Indonesia has felt some occupancy and rate impact in Bali, a popular market for Chinese travelers now gone, but not at the same levels as elsewhere."
Meanwhile, the importance of sustainable tourism, as well as the impact of climate change on traveler perception, continues to engaged travellers.
A survey conducted by STR's Tourism Consumer Insights team revealed:
• 48 percent of respondents said that choosing an environmentally-friendly holiday option was important, while 40 percent chose a neutral position.
• 35 percent of travelers stated they wouldn't want to visit a country that wasn't making efforts to fight climate change, while 32 percent indicated that they would not be deterred and 33 percent were undecided.
• Overall, around 70 percent believed there is little or no effort to be sustainable among tourism providers. However, hotels/accommodation providers were the least poorly perceived when compared with other key travel and tourism sectors.
"Sustainable travel continues to be a hot topic in the tourism industry as travelers and travel brands alike increasingly scrutinize their impact on the environment," said Sean Morgan, STR's director of research. "Our research examined how 'eco' friendly the modern traveler is and evaluated perceptions of the efforts made to implement greener and more sustainable practices in the tourism industry. No doubt, at least in part, influenced by the "Greta effect", Generation Z and Millennial travelers had the strongest views when it came to 'greener' holidays as over 50 percent stated that an environmentally-friendly holiday was personally important."
"Highlighting significant scope and potential for the industry to reinvent itself, the vast majority of travelers (92 percent) were concerned about climate change," Morgan said. "However, there is a sense that the tourism industry lags behind the expectations of travelers as the majority considered accommodation providers and transport operators, such as airlines and train companies, to be making little or no effort to become more sustainable."