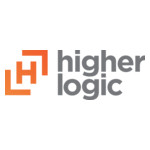 eConverse team brings 40+ years of design experience to further elevate the Higher Logic Thrive member experience
ARLINGTON, Va.–(BUSINESS WIRE)–#higherlogicthrive–Please replace the release with the following corrected version to include the full name Higher Logic Thrive Design throughout (instead of Thrive Design).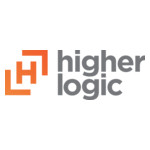 HIGHER LOGIC LAUNCHES HIGHER LOGIC THRIVE DESIGN THROUGH ACQUISITION OF ECONVERSE MEDIA
eConverse team brings 40+ years of design experience to further elevate the Higher Logic Thrive member experience
Higher Logic, the industry-leading, human focused engagement platform, announces its acquisition of eConverse Media, enabling the launch of its new service Higher Logic Thrive Design.
Founded in 2010 by Martha Jack, eConverse has been a partner of Higher Logic for more than a decade, specializing in the design, launch and management of websites and communities. With the acquisition, Higher Logic will welcome nine new team members (including Martha Jack) with combined experience of 40+ years to launch Higher Logic Thrive Design.
"Associations are looking to create synergy between their website and community, but many times do not have the resources in-house," says Kevin Boyce, CEO of Higher Logic. "For years, we have partnered with the eConverse team to provide additional design resources that help create that synergy for our customers. Today, we are bringing their expertise into Higher Logic and launching Higher Logic Thrive Design, to drive powerful member experiences across an association's entire digital landscape."
Higher Logic Thrive Design builds on the combined industry expertise of Higher Logic and eConverse to deliver easy-to-navigate, responsive websites as well as community design. By connecting an association's .org and community through a unified look and feel, a member's experience is more personalized creating stronger engagement. Additionally, the all-in-one set-up under Higher Logic Thrive helps to reduce complexity and cost by streamlining the tech stack, frees up staff time to focus on other member focused initiatives and provides a trusted set of hands for maintenance services to get things done.
"By officially joining Higher Logic, we will have more opportunities to collaborate and align our design services with product development. In my new role as Senior Director, Design Services at Higher Logic, I look forward to strengthening relationships and offering more comprehensive design solutions that drive innovation and success for our customers," adds Martha Jack.
The Design Services team, led by Martha Jack, will be onsite at Higher Logic's annual Super Forum conference to demonstrate key Higher Logic Thrive Design service packages. To join in-person April 10-12, 2023, visit HigherLogic.com/Super-Forum.
Contacts
Laura Craft

Sr. Manager, Corporate Communications

Higher Logic

lcraft@higherlogic.com