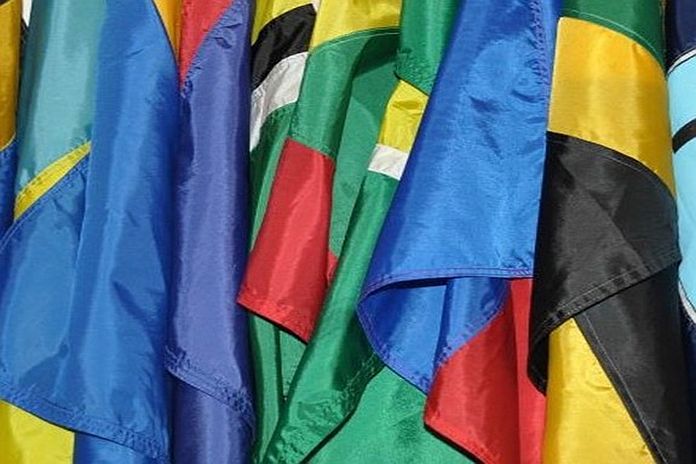 By Caribbean News Global

WASHINGTON, USA – Heavenly Culture, World Peace Restoration of Light (HWPL) a non-governmental organization affiliated with the United Nations Economic and Social Council, which was founded to combat the atrocities of war and conflict, will host a virtual gathering of leaders from the Caribbean and Americas on October 29, 2020. The virtual peace forum is titled "Creating the Infrastructure for Peace: Virtual Gathering of Leaders from Caribbean and the Americas."
While the Caribbean has been recognized as a peaceful and united region, made even more evident in the region's response to the COVID-19 pandemic, peace is much more than the absence of war and violence. Sustainable peace requires culture, structure and institutions that prevent further conflicts and adversity. It can seem an intangible goal to achieve, especially right now, as nations worldwide are grappling with unexpected pandemic and its economic and societal impacts.
However, through this event, HWPL is gathering government leaders in this region to realize the cost of conflict and the profitability of peace, even for a stable region like the Caribbean. We must still in this time advance the work of peace so that conflict and violence have no room to take a stronger foothold in this time of uncertainty.
The main event will feature a presentation on the profitability of peace for the Caribbean, HWPL's presence in the Caribbean, followed by breakout sessions.
Participants (ongoing):
1. Justina Mills, Ministry of Education, Curriculum Coordinator, Dominica
2. Phillip Rolle, Deputy Speaker of the Dominica Parliament, Dominica
3. Adam Admeson, Former CARICOM Youth Ambassador, Haiti
4. Alando Terrelonge, Minister of State, Jamaica
5. Keisha Tomlinson, UNESCO, President of Jamaica UNESCO, Jamaica
6. Bosco Castillo, Minister of Youth, Nicaragua
7. Hilroy Brandy, Commissioner of Police, St Kitts and Nevis
8. Joyelle Clarke, Senator on the Opposition Benches in the National Assembly, St Kitts and Nevis
9. Sherna Alexander Benjamin, Women, Peace, and Security Advocate for O.A.B.I, Trinidad and Tobago
The economic value of peace
Furthering the main event theme, this session will focus on why and how governments can prioritize policies and legislation to make peace possible, such as the Declaration of Peace and Cessation of War. We will also discuss the ways that each Caribbean can begin to make tangible steps toward peace by working closely with civil societies and partnering with HWPL.
Implementing Peace legislation at the national level
Within each nation, there are structures and institutions in place to carry out the everyday implementation and enforcement of national laws. In this session, we will discuss the importance of governments and civil societies to work together within each state and show the tangible policies that HWPL is advocating for in order to make that connection and further progress peace. We will participate in a discussion on how to implement peace legislation within individual states from each country's perspective.
The impact of Gender-Based Violence (GBV) and domestic violence on women in the Caribbean International Women's Peace Group
In September, CARICOM, and the Organization of Eastern Caribbean States (OECS) signed an agreement with the United Nations and the European Union for an initiative focused on reducing family violence in the Caribbean, the "Spotlight Initiative Caribbean Regional Program."
Our hope is to gather influential women leaders to discuss corresponding options for prevention programs that can change social norms and gender stereotypes in the Caribbean. Furthermore, we will discuss methods to ensure the engagement of women's organizations within the region to curb the rates of gender-based violence.
Preparing educators for the new generation of students
The world faces a shortage of teachers who are able to educate, manage, and relate to the new generation of students and the issues they face, which impacts their ability to engage academically and prepare for the future of our world. This session will address the growing challenges regarding the lack of investment and development of educators today. Through HWPL's experience in grass-root education, the shortage of educators and training for educators is stunting education systems around the world. At this event we are formulating a task force to work with ministries of education and educators to ensure teachers are consistently receiving the support, best practices, and resources they need to effectively educate and address the needs of students in a world that is constantly changing.
Importance of Youth being global citizens in a Globalized World International Peace Youth Group
As many governments and civil society are navigating the effects of a worldwide pandemic, International Peace Youth Group (IPYG) will unite distinguished representatives from CARICOM government ministries to discuss shared successes and grievances in achieving their mission statements and objectives. IPYG will avail itself and its capabilities to the ministries in order to find tangible solutions to address societal challenges.

Host HWPL
Heavenly Culture, World Peace Restoration of Light (HWPL) is a non-governmental organization affiliated with the United Nations Economic and Social Council, which was founded to combat the atrocities of war and conflict. HWPL is committed to bringing about world peace and the cessation of conflict through peace education programs and peace legislation, i.e., the Declaration of Peace and Cessation of War (DPCW).
Collaboration
Partnering with HWPL will be an opportunity for you to highlight your country we well as the Caribbean as a zone of peace. Peace in the Caribbean region would result in spikes in tourism, creating a safer and more prosperous community that would attract economic growth and trade. Ultimately, it is our hope that Caribbean nations can be an example to the world of how to peacefully coexist and how to strengthen the influence of smaller states within the international community.
Vision
Your participation will be an opportunity for you to be a voice for your country and to broadcast specific issues that your citizens are experiencing daily. This is an opportunity to highlight and share the innovative efforts that you and your Ministry have implemented, not only to change the lives of your citizens but also in establishing an example of a peaceful society.