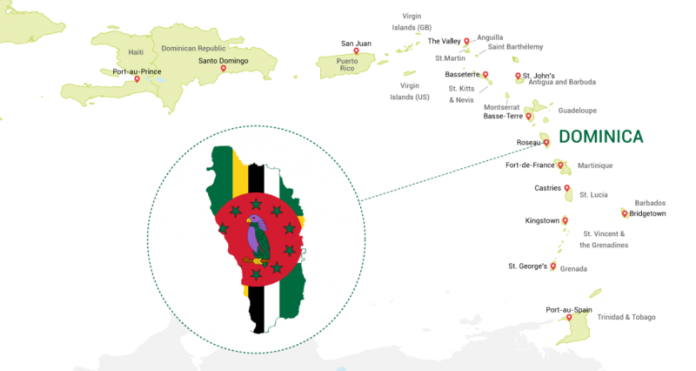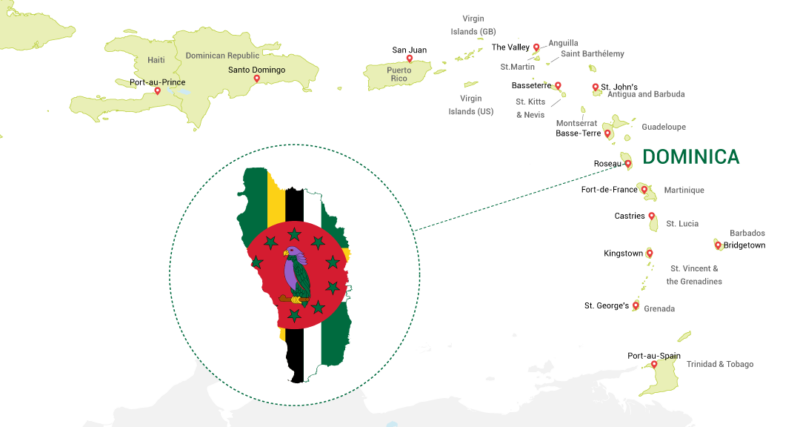 By Caribbean News Global

LONDON, England – FDI Intelligence, a service from the Financial Times, advises that Dominica is one of the top 20 tourism destinations of the future, in a recently published FDI strategy ranking.
It included Dominica in two specialism awards categories: 'Ecotourism' and 'Health and Wellness Tourism.' Known as the 'Nature Isle of the Caribbean,' Dominica excels at offering eco-conscious tourists a unique experience that only the island's natural beauty, wellness facilities, exquisite locations, and kind people can provide.
"Wellness tourism is a key sector for Dominica, where services such as holistic massage, yoga, chiropractic care, coaching, Pilates, fitness and a range of spa facilities are on offer together with natural products and herbs," The FDI strategy report notes.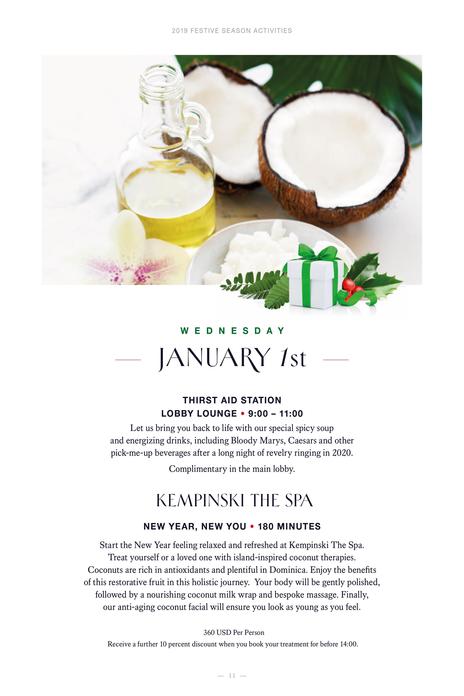 Kempinski the Spa – be and stay well
A wellness haven awaits at Kempinski The Spa. Rejuvenate and relax in one of the seven exquisite Asian bungalow-style treatment rooms, couple's treatment rooms, sauna or hammam. Let tranquillity and a sense of wellbeing overcome you as you shower in the elements of sea, sky, cloud and water.
Choose to clear your mind in our Water Temple surrounded by rainforest trees, find your space in our glass-fronted sauna and its incredible views of the surrounding landscape, or indulge in a Dominican mud-treatment experience in our outdoor patio. Every detail of your wellness experience has been thought to allow you to feel, smell, and see what Dominica has to offer.
Dominica, also known as the Nature Island, attracts eco-tourists with its lush rainforests, mountains, waterfalls, and volcanoes and offers various eco-lodges and resorts to accommodate visitors.
The Dominica government aims to make the island the world's first climate-resilient country through the types of investment it seeks to attract, and by making existing tourism investments more robust.
Dominica offers incentives for investors including a tax holiday on profits for up to 20 years and a waiver on import duties on building materials, furniture and fittings for tourism investments.
Dominica valiantly overcame the mass devastation following Category 5 hurricane Maria in 2017. The same ranking bestowed upon Dominica the bespoke awards for 'Climate Resilient Strategy' and 'Voluntourism,' two titles it holds exclusively. Furthermore, Dominica was awarded as one of the top countries receiving bespoke awards for 'Hotel Development and Investment,' 'Incentives,' and 'Recovery.'
The citizenship by investment (CBI) programme is at the very heart of the country's remarkable recovery. CBI continues to support the island's hope to become "the world's first climate-resilient nation" as pledged by prime minister Roosevelt Skerrit and praised by National Geographic.