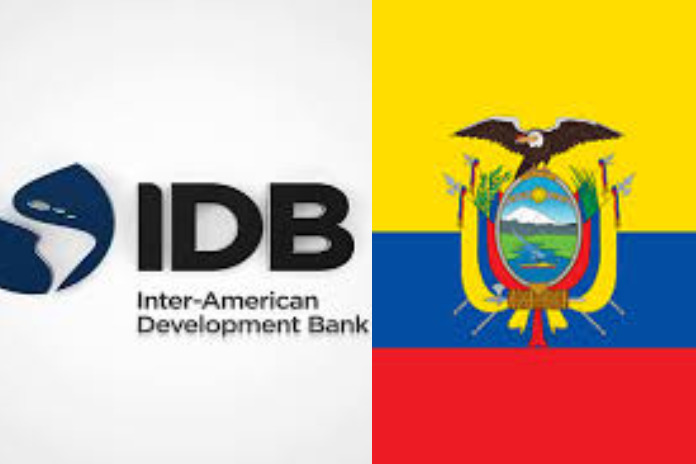 WASHINGTON, USA – The Inter-American Development Bank has approved a $45 million loan to support Ecuador strengthen its institutional capacity to guarantee the constitutional right to comprehensive rehabilitation and protection of adult persons deprived of liberty (PDLs) and juvenile offenders.
The IDB's $45 million loan is for a 25-year term, with a 5.5-year period of grace and an interest rate based on LIBOR.
The program aims to improve the quality of social rehabilitation services, particularly those focused on juvenile offenders and women deprived of liberty. It is also expected to increase the level of professionalization and specialization of the technical staff and penitentiary security agents, and boost the ability of the country's Constitutional Court to protect PDLs' constitutional rights.
In addition, the project will help upgrade the Integrated National Care Service for Adult Detainees and Juvenile Offenders (SNAI, after its Spanish initials), improving its processes and harmonizing social rehabilitation centers norms and protocols throughout the country.
The program will also focus on the professionalization and specialization of the technical and administrative staff and penitentiary security agents (PSAs), strengthening the corrections career path by determining entry qualifications as well as procedures for recruitment, selection, promotion, demotion, and the design and structuring of a curriculum for initial and ongoing training.
The project will foster the design and implementation of an evidence-based model for the rehabilitation and social reinsertion of juvenile offenders and women deprived of liberty that will be based on the construction and equipping of new correction and social rehabilitation centers. It will also help design manuals for psychosocial interventions aimed at reducing recidivism risk factors, and train the personnel on their proper use.
With regard to the Constitutional Court of Ecuador's ability to protect PDLs' constitutional rights, the program will implement a new organizational structure to strengthen jurisdictional management and contribute to adopt a digital case management system in order to boost the court's efficiency.
The beneficiaries of this project will be the Ecuadorean population at large, which will experience improvements in the quality and efficiency of social rehabilitation services and access to justice, as well as lower crime rates as a result of lower levels of recidivism.
In particular, more than 500 juvenile offenders, and more than 19,000 male and nearly 1,700 female PDLs will benefit from access to evidence-based rehabilitation services and from a system that will help their full and constructive reinsertion into the social environment upon exiting the National Social Rehabilitation System.