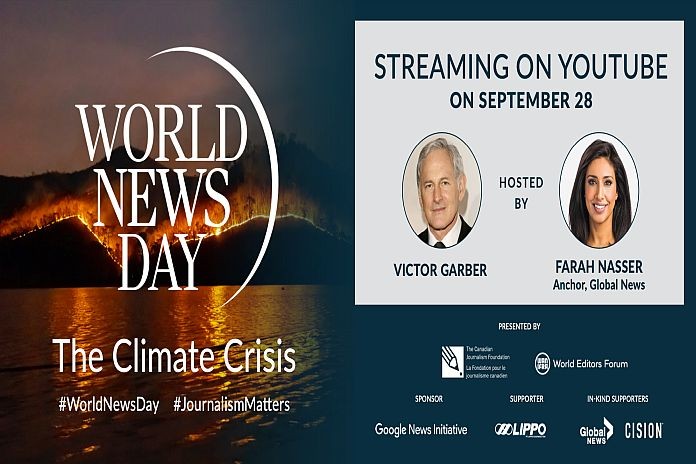 By Caribbean News Global

TORONTO, Canada – World News Day is a global campaign to display support for journalists and their audiences, who using facts and understanding, make the world a better place.
On September 28, 2021, World News Day will highlight the critical importance of credible journalism in providing trustworthy information about the climate crisis.
World News Day's organizers, the World Editors Forum (WEF) and The Canadian Journalism Foundation (CJF), aim to unite more than 300 news organizations to drive home the message that credible journalism matters if people are to make informed decisions about our planet's future.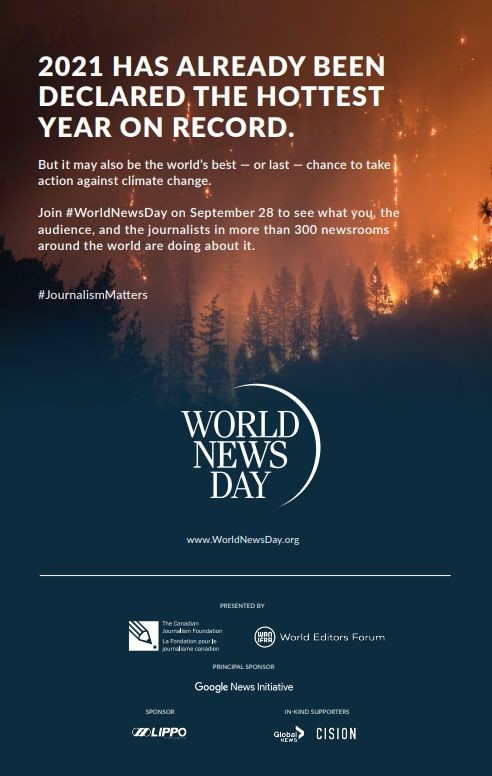 Fact-based journalism is making a difference
"Last year, 150 newsrooms took part in the World News Day campaign, presented by the World Editors Forum and Canadian Journalism Foundation. It is part of a global drive to build public understanding of the importance of journalism.
"For 2021, the campaign will show how newsrooms are telling the most defining story of our time: climate change. World News Day will showcase some of the best journalism in reporting on the climate emergency, showing how journalism impacts all of the society and why it matters," ~ Cherilyn Ireton.
Caribbean News Global (CNG) is proud to have participated in 2020. We hereby, do the same in 2021 –  World News Day, September 28, 2021.