Nearly 125,000 charities received grants
Aid for Ukraine was a defining trend in donor grantmaking
BOSTON–(BUSINESS WIRE)–#Granting–The first half of 2022 saw record support for nonprofits from donors at Fidelity Charitable®, an independent public charity and the nation's largest grantmaker. They recommended nearly a million grants to charity totaling a record $4.8 billion—an 11% increase in grant dollars from $4.3 billion the previous year—growing giving even as current economic pressures have many tightening their budgets. The increase in the first half of 2022 follows a record-setting $10.3 billion granted in 2021.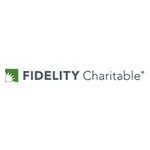 "The continued growth in granting we saw during the first half of the year shows the value of donor-advised funds as a sustaining force for the sector even when times get tough," Fidelity Charitable President Jacob Pruitt said. "Despite rising inflation and market volatility, Fidelity Charitable donors have continued to lead with generosity and are providing record-high support to nonprofits."
Grantmaking continues to climb despite economic pressures
Economic concerns heightened in the first half of 2022, as the S&P 500 ended June down more than 20% from the beginning of the year—marking its worst first half since 1970.
In times of uncertainty, charitable giving can often be one of the first budget line items to be cut as everyday necessities take priority. For example, charitable giving in America dropped 12% from 2007 to 2009 during the country's last prolonged recession.1
But donor-advised funds can offer some insulation from market pressures, which could be contributing to the continued growth in granting from Fidelity Charitable despite the current market dip.
Donor-advised funds allow donors to receive an immediate tax deduction for an irrevocable donation to their dedicated charitable account. They can then recommend grants immediately or over time. Many donors made tax-savvy contributions of appreciated securities in recent years as markets hit record highs or experienced tax-free growth in their accounts. Those donors now have a ready reserve of funds exclusively earmarked for charitable giving—which they can tap to support urgent needs in difficult times.
Donors respond to war in Ukraine
Responding to the humanitarian crisis in Ukraine was a major driver of granting in the first half of 2022. In total, donors have recommended more than $128 million in grants specifically earmarked to Ukraine aid efforts. Organizations providing assistance to refugees, such as food, medical care, and temporary housing, have also seen significant spikes in support. For example, International Medical Corps saw a more than tenfold increase in the number of donor-advised funds that recommended a grant compared to the first half of 2021. Similarly, the number of accounts supporting World Central Kitchen grew more than fivefold.
"It is heartening to see so much support for nonprofits working on the ground, particularly in areas facing crises," Pruitt said. "Nonprofits also are facing pressures from inflation and a down market, so it is a bright spot to see that Fidelity Charitable donors remain committed to ongoing support for the causes they care about."
About Fidelity Charitable
Fidelity Charitable is an independent public charity that has helped donors support more than 357,000 nonprofit organizations with over $61 billion in grants. Established in 1991, Fidelity Charitable launched the first national donor-advised fund program. The mission of the organization is to grow the American tradition of philanthropy by providing programs that make charitable giving accessible, simple, and effective. For more information about Fidelity Charitable, visit www.fidelitycharitable.org.
1038329.1.0
1 Giving USA 2022.
Contacts
Enterprise External Communications
(617) 563-5800

FidelityMediaRelations@fmr.com
Steve Austin
(617) 563-0636

stephen.austin@fmr.com