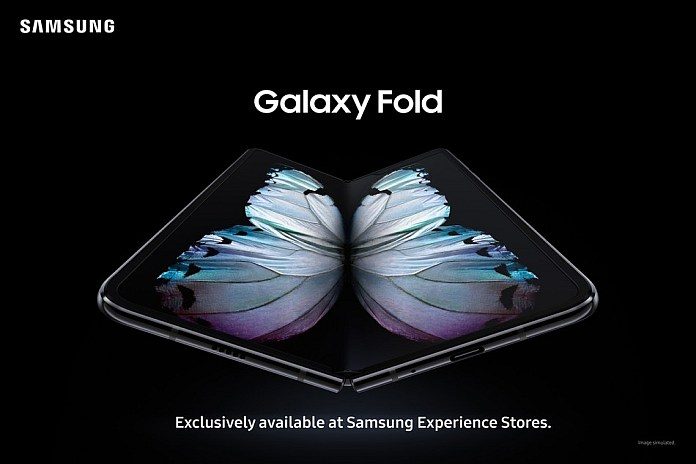 TORONTO, Canada – Samsung Electronics Canada Inc., announced that the highly anticipated Galaxy Fold will be available starting December 6, 2019, exclusively at Samsung Experience Stores. Pricing starts at $2,599.99 (regular price).
The category-defining Galaxy Fold represents the biggest leap forward in smartphone design and engineering since the first smartphones launched more than a decade ago. Engineered with new materials and technologies, it reimagines everything you can do with a device that fits in your pocket and inspires a new mobile experience.
When closed, you can access all of your apps comfortably in one hand on the cover display. When opened, you can explore new ways to multitask, watch videos, play games, and more on an immersive 7.3-inch Infinity Flex Display1.
"Canadians have overwhelmingly shared their excitement for the Galaxy Fold, and we're thrilled to now be offering it at our Samsung Experiences Stores across Canada," said Jennifer Safruk, vice president of sales and product management.
The Galaxy Fold, available in Cosmos Black, introduces a whole new smartphone category built for the future. Breakthrough materials and a revised, sophisticated hinging mechanism make the device flexible and highlight its elegant design that delivers a book-like fold. Featuring the world's first foldable 7.3-inch Dynamic AMOLED Infinity Flex Display, the Galaxy Fold turns into an ultra-slim compact device when closed.
The Galaxy Fold App Continuity feature allows intuitive, seamless app transitions between the phone's cover and the Infinity Flex main display, collaborating with Google to enable an ecosystem of apps that are simple and easy to use. The Galaxy Fold features Samsung's largest-ever screen on a Samsung Galaxy phone, with a Multi-Active Window that allows users to easily multi-task across three open apps at once.
Every Galaxy Fold comes with exclusive access to Galaxy Fold Premier Service, including Fold Concierge2 and a screen replacement offer3. Exploring the groundbreaking design of Galaxy Fold may require additional support in the beginning. Specially trained experts are available 24/7 to provide you with personalized and exclusive support for your Galaxy Fold.