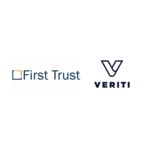 Acquisition supports First Trust's relentless focus on the needs and desires of institutions, financial professionals and their clients
WHEATON, Ill.–(BUSINESS WIRE)–#Acquisition–First Trust Capital Partners, LLC ("FTCP"), announces the signing of a definitive agreement to purchase Veriti Management LLC ("Veriti"), a direct indexing asset management and financial technology company. FTCP is an affiliate of First Trust Portfolios L.P. and First Trust Advisors L.P. (collectively, with FTCP, "First Trust"). The transaction is subject to customary closing conditions and is expected to close on July 31, 2022.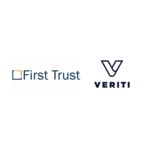 Through this acquisition, First Trust adds direct indexing to its robust platform of investment solutions.
"Customization through direct indexing empowers the advisor to deliver personalized and tax-advantaged solutions that better align with the investment objectives, values and interests of their clients," said Ryan Issakainen, CFA, Senior Vice President, ETF Strategist at First Trust. "We are delighted to begin this partnership with the Veriti team and look forward to working together to service the advisor community."
Veriti was built by advisors for advisors to provide direct indexing solutions to institutions and wealth management firms. Their approach to asset management focuses on delivering advisors scalable strategies for driving tax advantaged returns and deep customization for individual investors.
Veriti launched its Console® solution to streamline tasks and minimize the time required to create fully customized equity portfolios focused on tax efficiency and responsible investing.
"We're excited to enable First Trust to help institutions and wealth management firms better align client portfolios with their values, while providing tax efficiency and personalization," said Jim Dilworth, Co-Founder and Managing Partner at Veriti. "Veriti, teamed with a renowned ETF provider and asset management leader in First Trust, will empower advisors and institutions to address their clients' investing preferences at a far deeper, more personalized level."
First Trust, through First Trust Advisors L.P., counts more than $203 billion in assets under management or supervision as of May 31, 2022, and is singularly focused on providing trusted investment products and advisory services. Veriti's innovative direct indexing technology will be a welcome addition for investors who are seeking customization that is not currently available in an exchange traded fund or mutual fund format.
Chapman and Cutler LLP is serving as legal counsel to First Trust. Berkshire Global Advisors is serving as financial advisor and Nixon Peabody is serving as legal counsel to Veriti Management.
About Veriti Management LLC
Founded in 2018, Veriti Management LLC ("Veriti") is built to do good. Veriti's direct indexing technology offers institutional investors and wealth advisors the ability to personalize investment strategies to align with the values of contemporary investors as well as the potential to capture substantial tax benefits. Veriti provides one key service: direct indexing to help institutions and wealth management firms achieve long terms goals for their investors. Veriti's approach is powerful, versatile, and personalized. For more, visit veritimanagement.com or email us at nextsteps@veritimanagement.com to request more information.
Veriti is an investment adviser registered with the US Securities and Exchange Commission. Such registration does not imply endorsement, or a certain level of skill or training, and no inference to the contrary should be made. Veriti, its strategies, and further disclosures are described in more detail in Part 2 of Veriti's current Form ADV, which is available upon request. The strategies and/or investments referenced may not be suitable for all investors because the appropriateness of a particular investment or strategy will depend on an investor's individual circumstances and objectives. Every investment in securities presents the risk of financial loss as well as gain.
About First Trust
First Trust Capital Partners, LLC ("FTCP") invests in early and growth stage companies with a focus on financial services businesses. First Trust Advisors L.P. ("FTA"), a federally registered investment advisor, and its affiliate First Trust Portfolios L.P. ("FTP"), a FINRA registered broker-dealer, are privately held companies that provide a variety of investment services. FTA has collective assets under management or supervision of approximately $203 billion as of May 31, 2022, through unit investment trusts, exchange-traded funds, closed-end funds, mutual funds and separate managed accounts. FTA is the supervisor of the First Trust unit investment trusts, while FTP is the sponsor. FTP is also a distributor of mutual fund shares and exchange-traded fund creation units. First Trust and FTP are based in Wheaton, Illinois. For more information, visit ftportfolios.com.
Contacts
Veriti:
Jimmy Moock

jimmy@streetcredpr.com
610-304-4570
Kendra Galante

kendra@streetcredpr.com

402-740-2047
First Trust:
Ryan Issakainen, First Trust

(630) 765-8689

RIssakainen@FTAdvisors.com