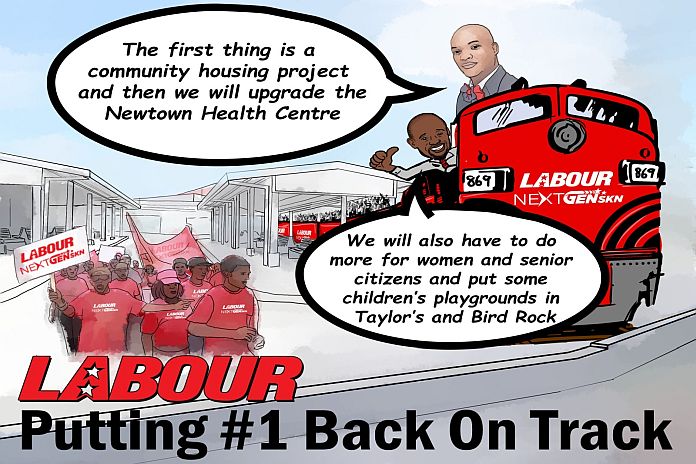 By NextGen SKN

Dr Geoffrey Hanley focus on life changes to put No.1 Back on Track
My mother Gertrude Lewis, was one of the most authoritative, independent, and influential women in Constituency No.1. I am ready, willing, and able to follow in her footsteps and to ensure that I make her dream of breathing new life into the community come true.
We will focus on life changes – landscape, improvement and innovation, fitness, and entrepreneurship as well as entertainment. However, one of the first things will be to clean up abandoned and empty lots/properties to deal with health issues and then start a Community Housing Project that will acquire abandoned lots and homes and, after making them habitable, offer them to constituents at affordable prices.
We will install children's playgrounds in the Taylor's and Bird Rock Communities. Upgrade and better maintain community educational and sporting facilities for our young people.
We will convert the defunct "Women's Training Centre" in Pond's Pasture to a modern gender empowerment centre.
We will upgrade and enhance the Newtown Health Centre and the services it provides.
We will upgrade the Kim Collins National Stadium to include a gym, dormitory and other facilities.
All streets will be named, and street signs will be erected. We will also have signs to show where one village in the Constituency ends and another begins (e.g. Welcome to Newtown). We will also make sure that every house is numbered. Improve drainage especially in the Newtown Bay Road area.
And one my mother would have wanted and supported, we will provide Day-Care for the elderly at all Community Centres.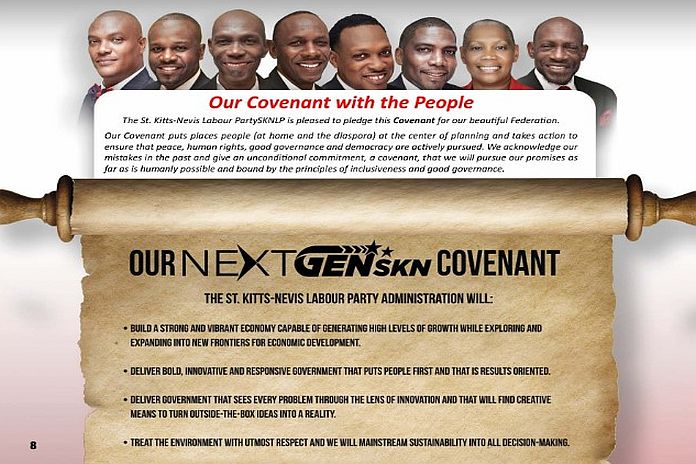 Reasons why Constituency No.1 should not re-elect Ian "Patches" Liburd:
Every project that he has been involved in has not been completed, or has had seemingly "serious defects of one form or another and has gone over the original price, pushing up the costs and increasing the burden on poor people."
He has increased the debt of the Port Authority by over $100 million since he became a minister of government.
Patches' actions April 2019 at the airport give reason to believe that it accounts for one of the reasons our airport was downgraded from A to B by the United States Federal Aviation Administration (FAA). He denied these allegations, but a video from a security camera which surfaced online revealed the truth. Dr Harris did nothing about it and called it a "rumour". The question is what are they bringing in that can't pass through Customs?
Everyone in St Kitts is asking how Patches got "rich" so quickly after coming into office apparently owing everybody. Maybe we should ask Gwendolyn Saunders who sued him to get back the US$6,000 she lent him and "he refused to pay".
Ask Patches to explain the miracle of how he could give up half his salary but was still able to find "almost EC$1 million to upgrade his house in Bird Rock."
Patches, as a minister of government suddenly owned a company that "imports and sells cement in direct competition with the private sector and is said to use his ministerial position to make sure and even insist and threaten to ensure that concrete is used in every possible project." Ask him how much money he makes from the "importation and sale of cement."
Save the country's money. For sure, Dr Geoffrey Hanley will not demand First Class tickets or insist on staying in US$500 a night hotel rooms all over the world at taxpayers' expense.
NextGen SKN Manifesto – It's all about you