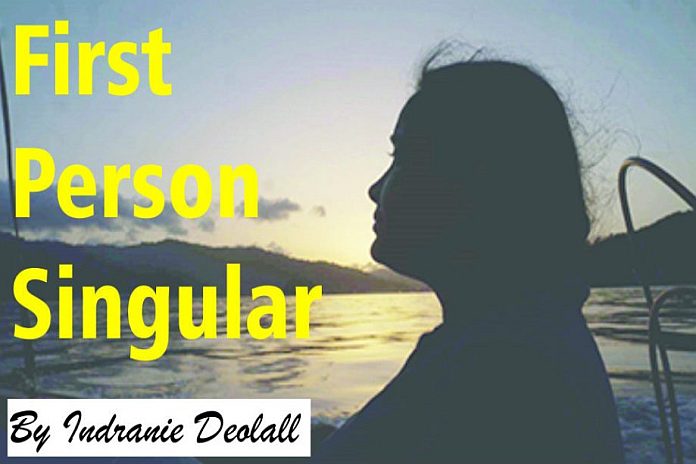 By Indranie Deolall
When the Jet-Blue flight B6 1966 landed at the John F. Kennedy's (JFK) International Airport, in Queens, [last Monday morning] the tall, 36-year-old Guyanese, Kevin Andre McKenzie appeared carefully dressed for the part, in a sombre dark suit, white shirt and polished shoes.
The next day, he would emerge from a federal courthouse in Brooklyn, New York, free as a bird and squinting, in a matching black face mask, but without his special blazer. The incriminating garment was retained as evidence in the latest ignominious avian smuggling attempt, originating from this country, to be busted by United States Customs and Border Patrol (CBP).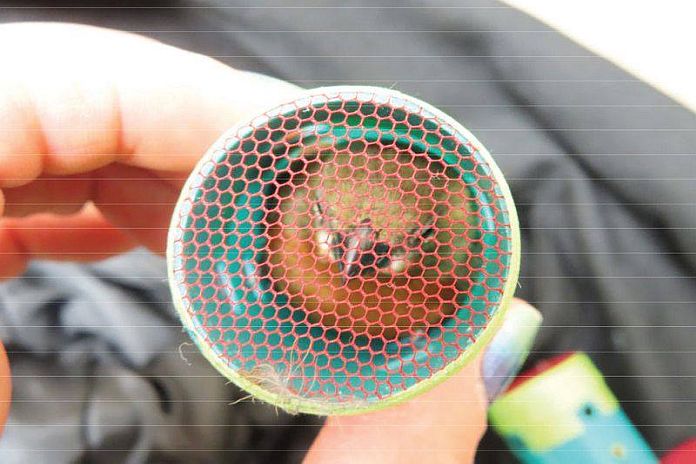 100 Birds in one month
More than 100 of the poor, tiny creatures have been discovered in just three finds made over the past month, as local couriers step up for regular flights, hoping to make a quick, illegal buck this spring and summer from the Guyanese passion for bird whistling and betting, given the hiatus prompted by the COVID-19 airport lockdown for most of last year.
It is a lucrative industry, fed by local trappers and dealers, and bankrolled by obsessive caged-bird enthusiasts and secretive traders in the diaspora communities of the Big Apple, who meet annually in high-stakes male finch song racing contests held in places like 'Smokey Oval' Park in Queens, acquired by the city in 1938, and renamed for the late Yankees great Phil Rizzuto in 2008.
Released on US$25,000 bond
Charged with unlawfully importing the finches, McKenzie was released after being granted a US$25 000 bond, but who paid it and collected him remains a mystery, like all those here and in the United States who supplied and financed the most recent busted shipment. He had been paid an initial sum of only US$500 and was supposed to have collected US$2500 for delivering the consignment that would have been worth tens of thousands according to the chirping abilities of the individual finches.
His seized garment featured an attached inner section sewn in the red cloth lined with pockets, to hold more than a dozen live chestnut-bellied seed finches or "towa towas" each crammed into the usual net-topped hair curlers. For years, the American authorities have been seeing a procession of "bullfinch" runners, as the North American weather warms and the immigrants prepare to meet in informal weekend competitions.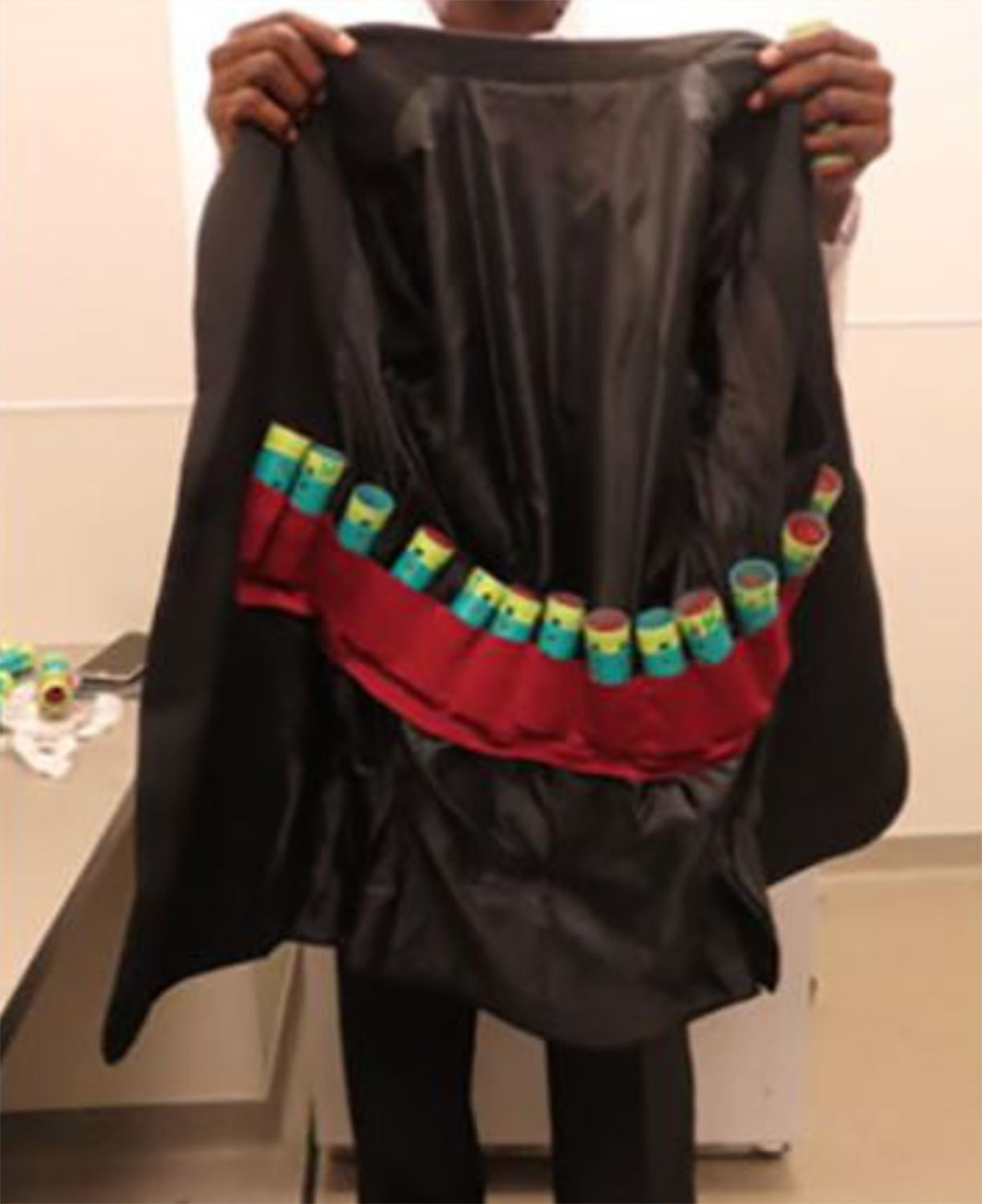 Sail past security
Nearly two decades ago, following the heightened security measures and intensive checks in the wake of the 9/11 tragedy, puzzled US officials began noticing a peculiar practice among incoming passengers from Guyana. They found lesser seed finches sedated and stuffed in bright-hued hair curlers and plain toilet paper rolls, stuck in soft socks and strung in stockings, locked in plastic cylinders and under luggage linings, and even taped to suspiciously endowed groins.
In a novel move, McKenzie's handlers in Guyana had also strapped nearly a dozen of the birds on each of his ankles. Yet, he was able to sail past all security apparatus and customs checkpoints at the woefully compromised Cheddi Jagan International Airport (CJIA). The stressed songbirds had somehow managed to stay alive within the narrow net covered tubes into which they were shoved, unable to move, and without any food, water or fresh air, for the gruelling six-hour-long plane journey, away from the native shrubs and grasses that sustain ever decreasing and disappearing flocks.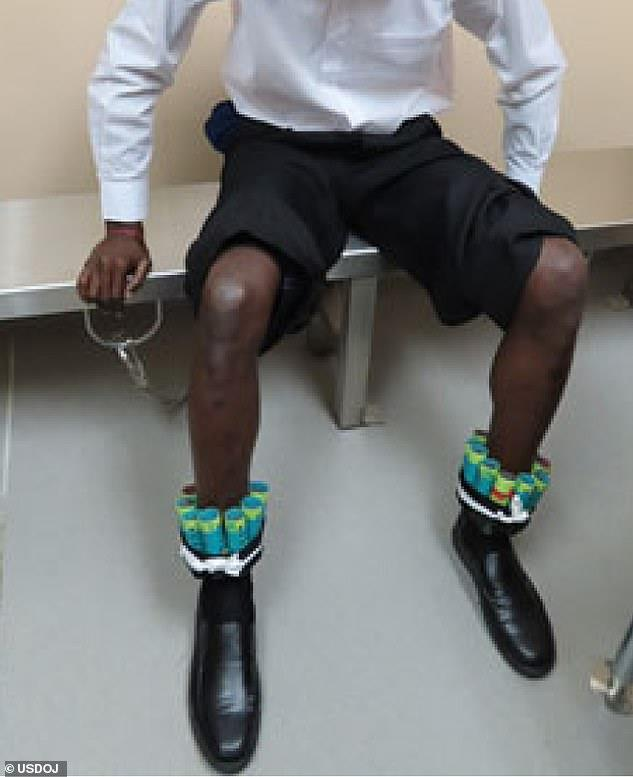 What else in passing
We should ponder with mounting alarm what else is smoothly passing through our main international gateway for a price, since it is not unthinkable post 9/11, that someone far more dangerous than a smuggler, and something way worse than wild songbirds may well make their way onto an aircraft, one of these unsupervised days or stealthy nights.
It was just last October, weeks after the eventual swearing-in of the new president Irfaan Ali and the appointment of a People's Progressive Party/Civic (PPPC/C) Cabinet, that the minister of public works, Juan Edghill urged the fresh board of directors of the CJIA, headed by the lawyer Sanjeev Datadin, to look at transforming and modernising the services of the facility.
Minister Edghill had then hailed the "collective wisdom" of the six members' "more than 100 years of experience" stressing that the airport security should not be compromised at any point.
"Whether it is the VIP lounge or the executive lounge, our services must not be used or abuse to facilitate the movement of illicit drugs and other prohibited items. We must ensure everyone goes through the protocols and are compliant with our rules … so when we are audited, we can be compliant and our rankings can go high," he was reported as saying.
Smugglers unhindered  
Yet here we are six months later with mounting questions, including over how the bird smugglers are going through the Guyana airport unhindered, and why complicit airport workers, and repatriated couriers slapped with a mere US$300 fine in NY, have not been identified, questioned or charged on arrival.
A winning male finch with a great pedigree and track record can sell for up to US$10,000, according to an earlier United States Fish and Wildlife Service investigation nicknamed Operation G-Bird. The present US attorney's office for the Eastern District of New York's investigation into the smuggling reiterated that these finches are typically entered in singing contests in Brooklyn and Queens.
"In such contests, often conducted in public areas like parks, two finches sing, and a judge selects the bird determined to have the best voice," Kathryn McCabe, a special agent for the US Fish and Wildlife Service involved in the investigation, stated in the written complaint.
Giving the usual bird
"Many who attend the singing contests wager on the birds. A finch who wins these competitions becomes valuable and can sell for more than US$10,000. Although certain species of finch are available in the United States, species from Guyana are believed to sing better and are therefore more valuable," the complaint said.
As the sad saga of the exhausted seed finches drags on, it will take a lot more singing than from stool pigeons and canaries to prove that politicians and policemen are not giving the Guyanese people the usual bird.
*ID agrees with the comment of one annoyed observer who thought Guyanese are usually anything but bird-brained, but although "very creative, we does take some risks and chances all for the love of money."