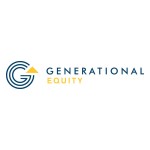 DALLAS–(BUSINESS WIRE)–Generational Equity, a leading mergers and acquisitions advisor for privately held businesses, is pleased to announce the sale of its client, ServiceMaster Chesapeake to a Private Investor. The acquisition closed January 27, 2023.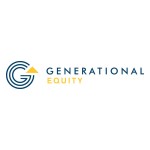 ServiceMaster Chesapeake (SMC), located in Millersville, Maryland operates as a ServiceMaster franchise, and offers comprehensive commercial cleaning services. Specifically, SMC offers carpet cleaning, janitorial services, hard floor cleaning, specialty cleaning, green cleaning, COVID-19 cleaning, and disinfection services. The Company is well known in the regional markets and has an excellent reputation for client service and on-time completion of projects.
Generational Equity Executive Managing Director, M&A-Technology Practice Leader, David Fergusson, Senior M&A Advisor, Mark Shortz, with the support of Managing Director, M&A, Corey Painter successfully closed the deal. Executive Managing Director, Rick Buchoz established the initial relationship with SMC.
"The owners were great team players and the business, having a strong foundation for financials, allowed us to find the right buyer and close the deal quickly," said Shortz.
About Generational Equity
Generational Equity, Generational Capital Markets (member FINRA/SIPC), Generational Wealth Advisors, Generational Consulting Group, and DealForce are part of the Generational Group, which is headquartered in Dallas and is one of the leading M&A advisory firms in North America.
With more than 350 professionals located throughout 16 offices in North America, the companies help business owners release the wealth of their business by providing growth consulting, merger, acquisition, and wealth management services. Their six-step approach features strategic and tactical growth consulting, exit planning education, business valuation, value enhancement strategies, M&A transactional services, and wealth management.
The M&A Advisor named the company Investment Banking Firm of the Year three years in a row, Valuation Firm of the Year in 2020, and North American Investment Bank of the Year in 2022 as well as Consulting Firm of the Year. The Global M&A Network named Generational USA Investment Bank of the Year in 2023. For more information visit https://www.genequityco.com/ or the Generational Equity press room.
Contacts
Carl Doerksen

972-342-0968

cdoerksen@generational.com