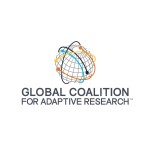 LARKSPUR, Calif.–(BUSINESS WIRE)–#GBMAGILE–Global Coalition for Adaptive Research (GCAR), Sponsor of GBM AGILE (Glioblastoma Adaptive Global Innovative Learning Environment) master protocol, announced that regorafenib has completed enrollment and follow-up in GBM AGILE. Enrollment for the arm was stopped after an interim analysis showed a low probability of sufficient improvement in overall survival as compared with randomized controls.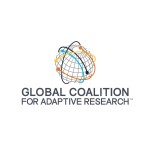 Regorafenib was being evaluated in GBM AGILE for efficacy in patients with recurrent glioblastoma and in patients with newly diagnosed MGMT unmethylated glioblastoma. Regorafenib is an oral multikinase inhibitor that potently blocks multiple protein kinases, including kinases involved in oncogenesis, tumor angiogenesis, and tumor immunity. Preclinical data and preliminary efficacy in recurrent glioblastoma compared to lomustine in the "REGOMA" study (a randomized multi-institutional investigator-sponsored phase 2 trial) supported the late-stage evaluation of regorafenib in GBM AGILE.
GBM AGILE is an international, innovative platform trial designed to identify effective therapies more rapidly for patients with glioblastoma through response adaptive randomization and a seamless phase 2/3 design. Regorafenib was the first drug to be evaluated in GBM AGILE. It was being studied as a monotherapy vs. lomustine in patients with recurrent glioblastoma, and vs. adjuvant temozolomide in patients with MGMT-unmethylated newly diagnosed glioblastoma following concurrent radiotherapy and temozolomide. The regorafenib investigational arm was concurrently and adaptively randomized against other investigational arms (as well as the internal controls) that GBM AGILE continues to evaluate. The regorafenib arm of GBM AGILE is being co-led by Principal Investigators Dr. Patrick Wen, MD, Director of the Center for Neuro-Oncology at Dana-Farber Cancer Institute and Dr. Andrew Lassman, MD, Chief of the Neuro-Oncology Division in the Department of Neurology at New York-Presbyterian/Columbia University Irving Medical Center.
"Glioblastoma is a cancer of high unmet need that has proven to be notoriously difficult to treat. GBM AGILE was created in response to that unmet need, serving to efficiently evaluate multiple therapies concurrently with the goal of efficiently identifying more effective treatments for patients with glioblastoma," said Dr. Timothy Cloughesy, MD, Global Principal Investigator of GBM AGILE, Chief Medical Officer for GCAR, and Director, UCLA Neuro-Oncology Program. "GBM AGILE leadership, particularly investigational arm Principal Investigators, Dr. Patrick Wen and Dr. Andrew Lassman, are reviewing the regorafenib data, which may produce signals for future development considerations, and will share final results in the coming months."
"GBM AGILE is a critical and rigorous mechanism for us to quickly evaluate investigational drugs in a well-controlled, randomized setting," said Dr. Andrew Lassman, who also serves as Associate Director of Clinical Trials for the Herbert Irving Comprehensive Cancer Center and Associate Dean of Clinical Trials at Columbia University's Vagelos College of Physicians & Surgeons. "Obviously, we hoped that GBM AGILE would confirm and extend the efficacy of regorafenib suggested by earlier studies. However, the results also show that GBM AGILE functions as designed so that more patients can be allocated to other treatments that may be more efficacious with resources directed to these alternatives."
"While we are disappointed that the interim results from the regorafenib arm in GBM AGILE did not support graduation to a second stage in GBM AGILE and subsequent regulatory approval, we are pleased to report that GBM AGILE is operating as intended. The trial provides a platform for "learning" about a drug's performance in an efficient, cost-effective, and well-controlled environment," said Dr. Patrick Wen. "We are sincerely grateful for the patients, their families, and the clinical research teams who have contributed to the evaluation of regorafenib in GBM AGILE."
The GBM AGILE design and infrastructure constitutes a more efficient and cost-effective approach to testing new therapies for GBM, with the purpose of potentially identifying and then bringing new beneficial treatments to patients sooner. Since launching in July 2019, GBM AGILE has screened over 1300 patients and is open at more than 45 sites in Canada, US, and Europe with plans to open additional sites in Australia and Europe.
About Global Coalition for Adaptive Research (GCAR)
The Global Coalition for Adaptive Research (GCAR) is a 501(c)(3) nonprofit organization uniting physicians, clinical researchers, advocacy and philanthropic organizations, biopharma, health authorities, and other key stakeholders in healthcare to expedite the discovery and development of treatments for patients with rare and deadly diseases by serving as Sponsor of innovative and complex trials including master protocols and platform trials. GCAR is the sponsor of GBM AGILE, an adaptive platform trial for patients with GBM – the most common and deadliest of malignant primary brain tumors. Key strategic partners for the GBM AGILE trial effort include the National Brain Tumor Society, National Foundation for Cancer Research, Asian Fund for Cancer Research, and Cure Brain Cancer Foundation, four nonprofit organizations that are working together to provide philanthropic support as well as assistance in communicating with patients and families and inviting all others to join in supporting this innovating approach to brain tumor treatment development. To learn more about GCAR, visit gcaresearch.org
Contacts
Global Coalition for Adaptive Research
Rachel Rosenstein-Sisson

Rrosenstein.sisson@gcaresearch.org