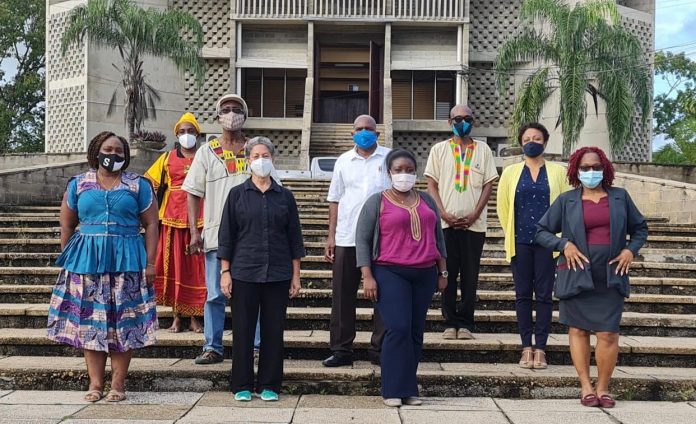 By Caribbean News Global contributor
BELIZE, Belmopan –  On Thursday, January 21, 2021, Dolores Balderamos Garcia, minister of human development, families and indigenous peoples' affairs, met with members of the National Garifuna Council (NGC) and the Garifuna community.
"In the cordial and productive meeting, various issues of concern were discussed. The meeting took note of the memorandum of understanding signed by the," said Musa administration in 1999 acknowledging Garifuna indigenous rights.
The minister listened to concerns put forward by main spokesperson Roy Cayetano. Ministry officials have pledged to continue the constructive conversation with the NGC and other Garifuna organizations. Another meeting will be scheduled in the near future.
Also in attendance were Gilroy Usher, minister of state; Tanya Santos-Neal, chief executive officer in the ministry; and Simeon Sampson S.C., senior member of the Garifuna community.