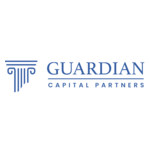 WAYNE, Pa.–(BUSINESS WIRE)–Guardian Capital Partners ("Guardian") is pleased to announce the successful sale of its portfolio company, Tactical Medical Solutions ("TacMed Solutions" or the "Company"), to CNL Strategic Capital.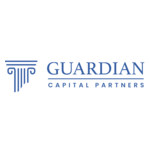 Headquartered in Anderson, SC, TacMed Solutions designs, develops, and manufactures medical products that equip, train, and protect professionals in pre-hospital, emergency trauma situations. TacMed Solutions' suite of traumatic injury products, hemorrhage control tourniquets, immobilization tools, and critical care kits serve first responders, military, law enforcement, and civilian public safety operations. TacMed Solutions' medical simulation training solutions combine advanced technology and durable materials to offer customers the highest fidelity training simulators and provide realistic replicas for emergency medical personnel training exercises. For more information, visit www.tacmedsolutions.com.
Peter Haabestad, Co-Founder and Managing Partner at Guardian, stated, "It was a pleasure to partner with TacMed Solutions' founder, Ross Johnson, and the rest of the Company's executive management team to help grow the business, diversify its product offering, complete multiple add-on acquisitions, and help guide the Company to the next level. In a little over four years, TacMed Solutions grew revenue by almost 2.5x while at the same time expanded its gross margin percentage and materially diversified the Company's global customer base.
Will Wennberg, CEO of TacMed Solutions, said, "With Guardian's support, we were able to build out the executive management team, broadly expand margins across the Company's business units, reduce lead times by in-sourcing manufacturing of certain key products, and develop new customers in strategic markets. Guardian was always there to help with strategic advice and guidance which enabled our Company to grow in so many ways."
The law firm Troutman Pepper Hamilton Sanders advised Guardian and the Company, and William Blair acted as TacMed Solutions' exclusive financial advisor. For more information about the transaction contact Peter Haabestad at Guardian Capital Partners at phaabestad@guardiancp.com.
About Guardian
Guardian Capital Partners is an operationally focused private equity firm based in suburban Philadelphia. Guardian makes control investments in lower middle market consumer, niche manufacturing, and specialty service companies. Guardian partners with management teams to provide equity capital to fuel the growth of privately held businesses. We believe the private equity experience and complementary skill sets of the Guardian team provide a unique combination of operating and finance capabilities resulting in certainty of execution and meaningful long-term value creation for its portfolio companies. Guardian Capital Partners is a Pennsylvania based investment advisor registered with the Securities and Exchange Commission under the Investment Advisers Act of 1940. Registration with the United States Securities and Exchange Commission does not imply a certain level of skill or training. For more information about Guardian Capital Partners, visit www.guardiancp.com.
Contacts
Guardian Capital Partners Peter Haabestad, 610-263-0103 or phaabestad@guardiancp.com; Scott Evans, 610-263-0107 or sevans@guardiancp.com