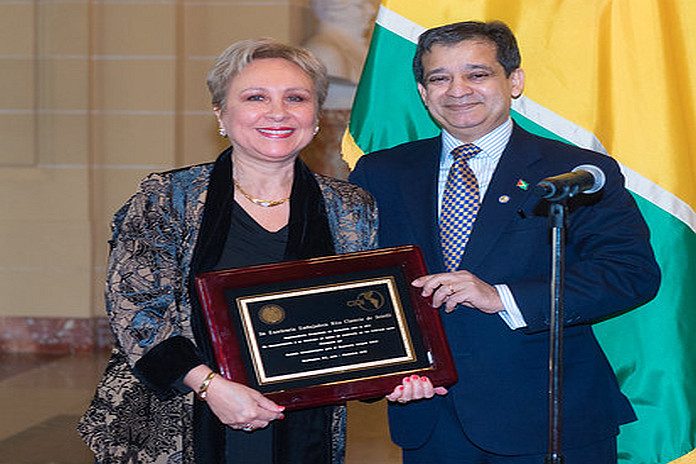 WASHINGTON, USA — Guyana today assumed the Chair of the Inter-American Council for Integral Development (CIDl) of the Organization of American States (OAS) for the first half of 2020, at a ceremony held at the headquarters of the hemispheric institution in Washington, DC.
The permanent representative of Guyana, Riyad Insanally, said he will seek to build consensus among member states on the development policies of the Organization. "I believe we have an excellent opportunity to advance the work program of CIDI, through dialogue and consensus-building. We will do this for the benefit of all member states in the areas of convergence between Guyana´s own development priorities and those of CIDI," said the ambassador of Guyana, who also chairs the permanent council of the OAS.
For her part, the outgoing chair of CIDI and permanent representative of Guatemala, Rita Diaz de Sciolli, highlighted the goals she shared with the OAS secretary-general, Luis Almagro, and the member states, to reduce extreme poverty in the hemisphere. "During the term of Guatemala, the importance of promoting cooperation between the states in the search for integral development and contributing to the elimination of critical poverty, a central objective of CIDI, was highlighted," said the Guatemalan diplomat.
The permanent representative of Jamaica, Audrey Marks, will serve as vice chair of CIDI.