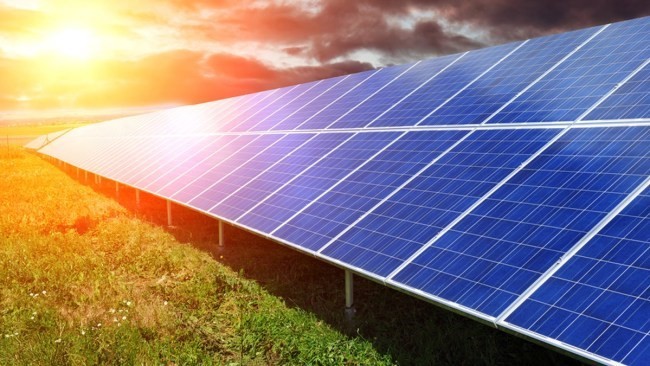 By Kemol King
GEORGETOWN, Guyana, (DPI) – The government of Guyana will be building several solar farms under the Guyana Utility-Scale Solar Photovoltaic Programme (GUYSOL) using funds from the Guyana REDD+ Investment Fund (GRIF).
The forest investment fund from Norway holds US $83.5 million and is being managed by the Inter- American Development Bank (IDB) a partner entity in the initiative.
A recent advertisement from the IDB stated that the government of Guyana is looking for consulting services for topographic surveys, flood risk assessments and geotechnical investigations for the eight solar photovoltaic farm project sites for the 33-MegaWatt peak (MWp)
"There are two project sites in Region Two (Essequibo Coast), three project sites in Region 10 (Linden), one project site in Region Five (West Coast Berbice), and two project sites in Region Six (East Coast Berbice)," the notice states.
The Guyana Power and Light (GPL), the executing agency, "is seeking to hire a consulting firm with experience in civil engineering site investigations for ground-mounted utility-scale solar photovoltaic farms."
It said the intended outcome is for GPL to have all the relevant information on the ground conditions of each project site, so as to minimise risk and liability while maximising the economic and safe design of the project, and with cost-effective, timely completion.
The procurement will follow the fiduciary safeguards, and operational policies and procedures of the IDB.
The government is also advancing plans to have solar farms in Lethem and Bartica.
The Guyana Energy Agency (GEA) is currently seeking bids from qualified persons to design, supply and install transmission lines to accommodate the solar plants in those areas.
The government plans to provide solar power to 30,000 hinterland homes. Senior minister in the office of the president with responsibility for finance, Dr Ashni Singh on Wednesday last, signed an agreement for a US$7.2 million line of credit from India. Received under the Indian Technical Economic Cooperation (ITEC) programme, the funds will go toward the government's ambitious solar initiative.
It is also part of the government's plan to provide stable and reliable electricity to suit Guyana's growing energy needs. The government will upgrade the national electricity grid, and provide more than 500MW of new power for residential and commercial-industrial users.