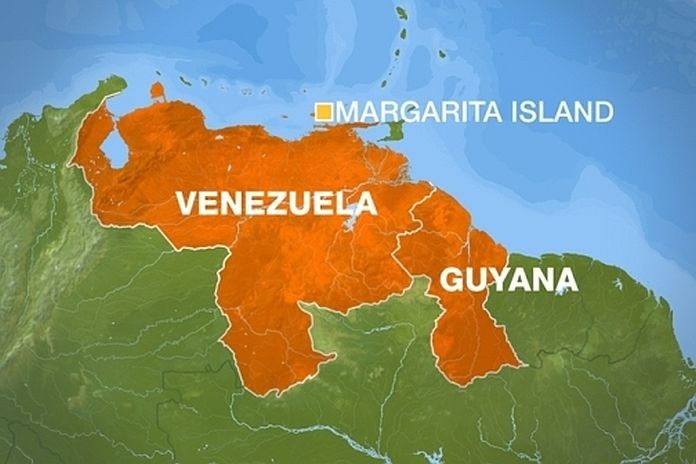 By Isaiah Braithwaite
GEORGETOWN, Guyana, (DPI) – Guyana has informed the CARICOM Community (CARICOM) that it will be submitting its written pleadings to the International Court of Justice (ICJ) in the ongoing Guyana/Venezuela border controversy case.
The submission will speak to the merits of Guyana's application concerning the validity of the Arbitral Award of 1899. The intended outcome of the case is to have a definitive settlement of the land boundary between the two countries.
This was highlighted in the Communique issued on Thursday at the conclusion of the Thirty-Third Intersessional Meeting of the conference of heads of government of the Caribbean Community (CARICOM), held on March 1 and 2, 2022.
CARICOM has echoed its support to Guyana and the preservation of its sovereignty and territorial integrity.
"Heads of government reiterated their full support for the ongoing judicial process that is intended to bring a peaceful and definitive end to the long-standing controversy between the two countries and urged Venezuela to participate in the process. Heads of government reaffirmed their firm and unwavering support for the maintenance and preservation of the sovereignty and territorial integrity of Guyana," the communique stated.
Some $660 million has been budgeted for the ministry of foreign affairs and international cooperation to pay legal fees in the border case.
Government, during the consideration of the estimates, reiterated that it will not rest in its efforts to preserve Guyana's sovereignty and territorial integrity.
In March 2018, Guyana moved to the ICJ to challenge the non-participation of Venezuela, over its disagreement on the legal validity and binding effect of the October 3, 1899 Award. Venezuela had maintained that the ICJ was without jurisdiction to hear the case and had not participated in the matter.
However, in a December 18, 2020, 12- 4 majority ruling, the ICJ upheld that it has jurisdiction to entertain Guyana's contention concerning the validity of the 1899 Award about the frontier between British Guiana and Venezuela, and the related question of the definitive settlement of the land boundary.