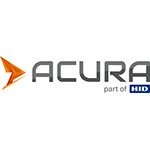 Synergies Expected to Drive Greater Opportunities in the Region, Helping Customers to Benefit from a Complete, Customizable RFID Portfolio
AUSTIN, Texas–(BUSINESS WIRE)–#HID–HID Global, a worldwide leader in trusted identity solutions, today announced the acquisition of Brazilian manufacturer and reseller of RFID hardware, ACURA. The acquisition enhances HID Global's RFID portfolio while expanding the company's presence and relevance in Latin America. The addition of ACURA provides HID with an added operations and manufacturing footprint in Brazil, highlighting the company's commitment to solidify its business in key markets.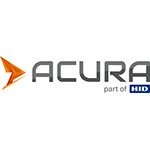 Founded in the late 1990s, ACURA quickly became a leading manufacturer and reseller of RFID hardware products in Brazil, primarily targeting enterprise, industrial, logistics, transportation and retail applications for large-scale customers such as Ambev, Cargill, Sensormatic/JCI, Nike/Centauro, Fleetcor/Sem Parar, Mercedes Benz, Honda Motors, HP, ArcelorMittal, and Vale SA, the largest producer of iron ore and nickel in the world.
"As the RFID market expands globally, our ambition is to grow alongside it by increasing our relevance to customers in all locations," said Bjorn Lidefelt, EVP and Head of HID Global. "The addition of ACURA to the HID family is another important milestone in our journey to become the market leader of RFID technologies, including in Brazil and Latin America."
With the Latin American RFID market continuing to grow, this acquisition will allow customers to have a one-stop-shop for RFID components and products, locally. The company's portfolio includes low-frequency, high-frequency, and RAIN RFID readers, as well as tags, antennas, biometrics terminals and printers.
"ACURA's decades of experience in the region, solid product knowledge and trusted advisor position are invaluable to HID," said Marc Bielmann, HID Global's Senior VP and Managing Director of Identification Technologies. "This strategic acquisition will broaden HID's RFID portfolio and improve our competitive advantage, since we will be able to offer a new selection of locally-tailored RFID products and solutions. There is no better way to meet the unique customer requirements in the region and strengthen HID's position in such a thriving market."
"We have always strived to be a market-leading electronic identification company in Brazil and Latin America, and this acquisition marks a new, exciting chapter in our history," says Marcos Honda, ACURA Founder & CEO. "Now that we're part of HID Global, we take our long-term commitment to lead the Latin America RFID market and develop next-generation RFID solutions to the next level."
ACURA will continue its operations as a separate Business Unit within the Identification Technology Business Area at HID Global. Headquartered in São Paulo, Brazil, with a manufacturing facility in Extrema, in the state of Minas Gerais, ACURA has approximately 80 employees.
Stay Connected with HID Global
Visit our Media Center, read our Industry Blog, and follow us on Facebook, LinkedIn and Twitter.
About HID Global
HID Global powers the trusted identities of the world's people, places and things. We make it possible for people to transact safely, work productively and travel freely. Our trusted identity solutions give people convenient access to physical and digital places and connect things that can be identified, verified and tracked digitally. Millions of people around the world use HID products and services to navigate their everyday lives, and billions of things are connected through HID technology. We work with governments, educational institutions, hospitals, financial institutions, industrial businesses and some of the most innovative companies on the planet. Headquartered in Austin, Texas, HID Global has over 4,500 employees worldwide and operates international offices that support more than 100 countries. HID Global is an ASSA ABLOY Group brand. For more information, visit www.hidglobal.com.
© 2022 HID Global Corporation/ASSA ABLOY AB. All rights reserved. HID, HID Global, the HID Blue Brick logo, the Chain Logo, ACURA and the ACURA Logo are trademarks or registered trademarks of HID Global, ASSA ABLOY AB, or its affiliates(s) in the US and other countries and may not be used without permission.
RAIN RFID is the industry brand name for passive UHF radio-frequency identification products and technology that comply with the ISO/IEC 18000-63 standard and GS1 EPC UHF Gen2 protocol, the fastest growing type of RFID available today. The RAIN RFID brand was established in 2014 by the RAIN Alliance and is now in use around the world.
Contacts
HID Global
Matt Winn

mwinn@hidglobal.com