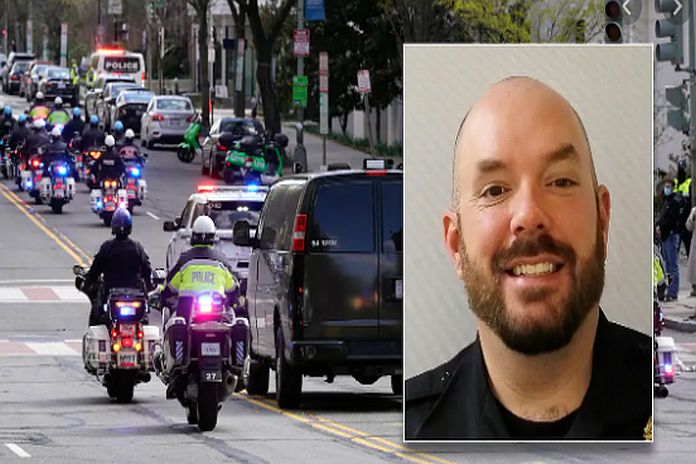 Dear Colleague
On this Good Friday, considered to be the saddest day of the year for some people of faith, our grief is deepened by the death of US Capitol Police Officer William "Billy" Evans.
On behalf of the House of Representatives, I have conveyed our prayers and condolences to his mother Janice, with our offer of assistance to her and Officer Evans' children Logan and Abigail.  I have also conveyed the prayers of the Congress with our ongoing promise of help in any way to the family of the other Officer harmed, who exhibited great valor in defending the Capitol.
At a time of such suffering, no words are adequate.  However, I hope it is a comfort to officer Evans' family and the family of the other officer harmed in the line of duty that so many are heartbroken and grateful for the officers' brave protection of the Capitol. President Biden, Secretary of Defense Austin, Joint Chiefs of Staff Chairman Milley and other leaders immediately expressed their appreciation for our officers' courage to their families and to the Congress.
May it be a comfort to Officer Evans and his family that America's flag flies at half-staff in his honor and in honor of the sacrifice of the entire Capitol Police force, and that the President has designated this honor for the White House and all federal buildings.
This weekend message was intended to be a joyful recognition of Easter, Passover and Ramadan. May the Good Friday assault on the Capitol intensify the imperative for the spirit of the Holy Season to be a source of renewal for you and your family.
Hopefully,
Nancy Pelosi
Speaker of the House