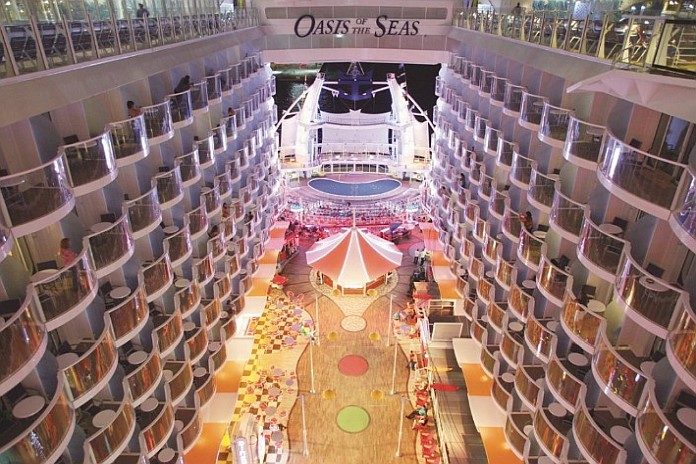 By Chester Robards
NASSAU, Bahamas — Hurricane Dorian had the most disruptive effect of any storm in Royal Caribbean Cruises Limited's (RCL) business history, causing a $30 million financial impact on the company due to the closure of three Florida embarkation ports, the financial outlay for relief efforts in The Bahamas and the closure of RCL's Perfect Day at CocoCay private island destination because of the storm, the company stated.
RCL in its third-quarter earnings report called the financial impact caused by Dorian "unusual" and maintained that there was a one-time financial impact on the company's performance.
The company added that the hurricane relief efforts provided to Grand Bahama and Abaco, the islands affected by Dorian, contributed to the company's depressed financial position in the third quarter. "Three main Florida embarkation ports closed on a weekend as a precautionary measure," the report stated.
"These measures impacted 16 sailings and made this the most disruptive storm in the company's history. The financial impact was particularly large because the affected ships included our very successful Oasis-class ships, because we closed Perfect Day at CocoCay for ten days, and because of our extensive relief efforts.
"The combination of guest compensation, the closure of Perfect Day at CocoCay and the relief efforts negatively impacted the third quarter by $27 million or $0.13 per share and the full year by approximately $30 million or $0.15 per share."
However, the company said forward bookings for 2020 are trending in a positive direction, even for new ships that will be delivered to the company next year. It added that CocoCay has been in high demand and the company expects positive earnings next year.
"Rates are higher than the same time last year in all four quarters, booked load factors are ahead of the same time last year on a like-for-like basis and the booking window has extended," RCL noted.
"The market response to Celebrity Apex, which will debut in April; Odyssey of the Seas, to be delivered in the fall, and Silversea Moon and Silversea Origin, to be delivered during the summer, has been excellent."
Despite the impact Hurricane Dorian had on Grand Bahama, RCL stated that it continues to be committed to the cruise port and hotel development project on the island along with its partner ITM.
Republished with permission of the Nassau Guardian