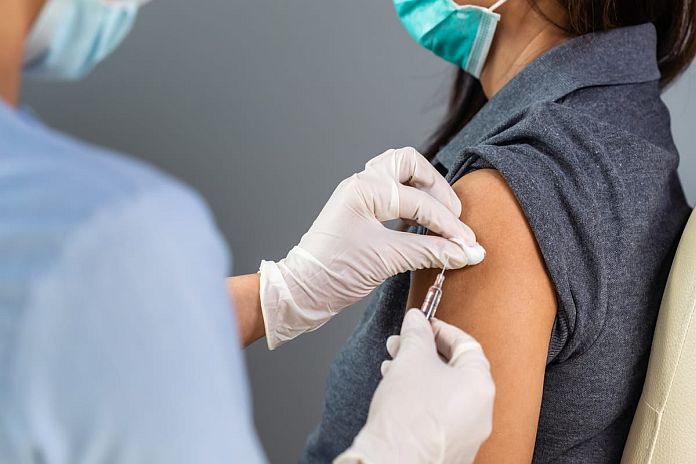 By PYMNTS
IBM and Salesforce have teamed up to launch a health screening app that would protect users' privacy while also providing vaccination and health status.
"At the start of the pandemic, many organizations deployed simple COVID-19 screenings, such as self-reported health surveys, to support re-entry to workplaces and other institutions," Paul Roma, general manager of IBM Watson Health, said in a press release on Friday, December 18.
"Now, as testing becomes more widespread and vaccine distribution gets underway, we are expanding the availability of IBM Digital Health Pass with Salesforce to help organizations verify an individual's vaccine status and any other relevant health credentials," Roma added.
The integration of the IBM Digital Health Pass with the Salesforce platform will help the two companies better assist organizations as reopening takes place post-pandemic. The tool aims to offer a single hub for information in order to facilitate data-driven decisions and effective communication. It is intended to "help safely bring employees back to offices, visitors back to hotels, concert-goers back to music venues and sports fans back to stadiums."
The app can also collect wellness surveys from employees, visitors or travelers, and schedule COVID-19 tests and vaccinations. Contact tracing alerts can be manually distributed if virus exposure is suspected.
"With COVID-19 vaccines becoming available, companies and communities around the world are focused on how to safely reopen and get back to public life," said Bill Patterson, EVP and GM, CRM Applications at Salesforce.
"Our partnership with IBM will give organizations a single platform designed to provide safe and continuous operations, deepen trust with customers and employees and do everything possible to support their health and wellbeing," Patterson added.
Security is top of mind for the healthcare industry as the move to digital continues to accelerate during the pandemic. As best practices are hammered out, security standards remain fragmented. Healthcare fraud accounts for about $300 billion in losses every year.