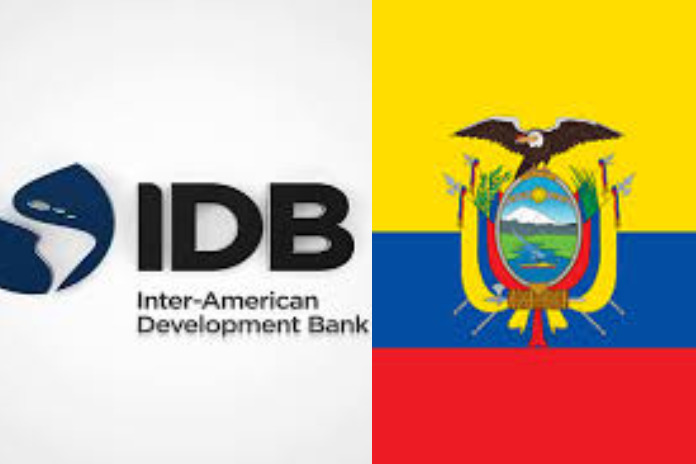 WASHINGTON, USA – The Inter-American Development Bank (IDB) approved two projects for Ecuador. The first aiming to promote the recovery of employment and improve the living conditions of the population, and the second, will support the purchase of vaccines for the country through the COVAX Facility.
The first $200 million project is a programmatic series whose objective is to improve the population's quality of life, through the improvement in the coverage, targeting and/or quality of priority social programs, and the implementation of measures to support recovery of employment.
This operation seeks to promote the recovery of employment within particularly vulnerable segments of the population, through strategic actions to close economic gender gaps and to create formal employment linked to environmental objectives.
In addition, it seeks to consolidate economic benefits and child development services within the social protection system, and the availability of inputs to implement the national immunization strategy.
The $63 million guarantee has as its main objective to contribute in reducing COVID-19 morbidity and mortality, by supporting efforts to interrupt the chain of transmission of the disease, seeking to facilitate access to doses safe and effective vaccines against COVID-19. Specifically, through this guarantee instrument, the bank will guarantee Ecuador's the financial obligations (of future payments) with GAVI Alliance within the framework of the Committed Purchase Agreement.
This is expected to benefit the population groups prioritized for the first immunizations under COVAX Facility, corresponding to 3,528,600 people (20.1% of the population).
The $200 million project has an 18-year amortization period and an interest rate based on LIBOR. Meanwhile, the credit guarantee of $63 million has a 25-year amortization period.