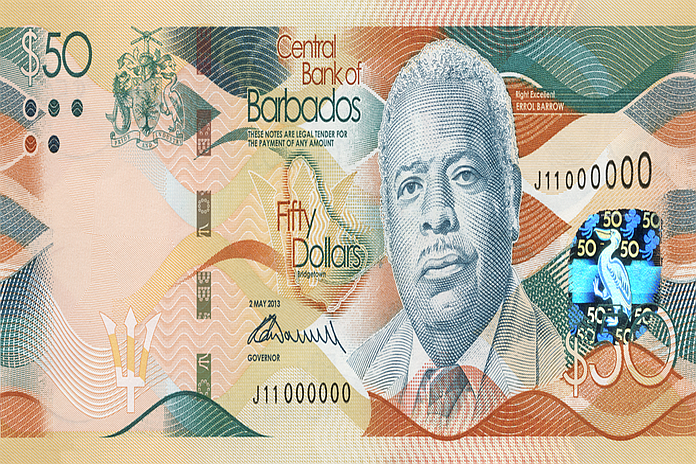 By Central Bank of Barbados
BRIDGETOWN, Barbados — The recent announcement by the Central Bank of Barbados that it would be introducing a new series of banknotes later this year might seem to run counter to pronouncements from government – and indeed the Central Bank itself – that Barbados is aiming to increase the use of digital payments. After all, if the plan is for us to use less cash, why bother to spend the time and money to design and issue a new set of banknotes?
Related: New Barbadian Banknotes to be unveiled May 4
Here are three reasons:
Cash remains popular
Although Barbadians are increasingly using other forms of payment like credit and debit cards, and even mobile wallets, many people still use cash. According to the bank's 2020 Annual Report, the value of cash in circulation at the end of that year was $890 million, an increase of $61.2 million over 2019.
The continued popularity of cash means that even as more and more people transition to digital payments, there will still be a demand for cash.
Even as people move toward digital payments, they view cash as a back-up
There's no question that the COVID-19 pandemic has been a catalyst for more people, including those who were hesitant before, to sign up for online banking or to try out e-commerce, leading analysts worldwide to debate whether this would speed up the move away from cash in the long-term.
At the same time, the pandemic also highlighted what analysts refer to as the "cash paradox" – even as cash transactions decline, the value of cash in circulation continues to climb. A May 2020 article on Central Banking Publications' website notes that "the surge in cash in circulation has been particularly notable in the US, Canada, Italy, Spain, Germany, France, Australia, Brazil and Russia, to name but a few." These increases are in some cases at levels not seen since the 2008 financial crisis. The same thing happened here in Barbados, where cash in circulation increased, year-on-year, by 4.7 percent and 10.1 percent at the end of February and end of March of 2020 respectively.
It seems that while people are using digital and other payments, they still like to have some cash in reserve, especially in times of uncertainty.
They will be some for whom cash will always (or for a Long Time) be king
Finally, for one reason or the other, there will always be some people who continue to use cash – after all, the goal is less-cash, not cashless. Older or less tech-savvy people, people without bank accounts or ready access to the technologies required for digital payments, or those who simply prefer cash over the other options available must all continue to have a way to pay for the goods and services they need to purchase.
For all of the reasons stated above, the Central Bank of Barbados will continue to issue cash, and as it does so, it has an obligation to ensure that people who use it can do so with confidence. The new polymer notes announced by the bank will contain advanced security features that will be harder to simulate and easy to authenticate, which will give them that confidence as they go about their business.