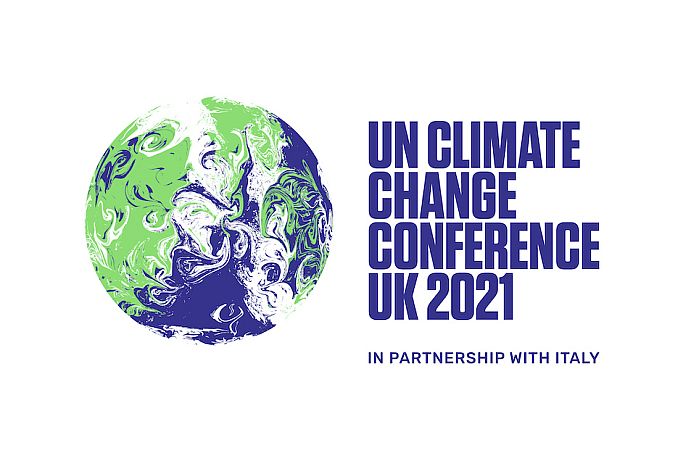 By Hafizur Talukdar
Global warming is increasing, glacier ice is melting and sea level is rising, lowlands are being flooded, crops are burning due to drought and on the other hand, crops-people-houses are floating in floods. Many developed countries are on fire, all with the adverse effects of climate change.
Developed countries are more responsible for harmful greenhouse gas emissions. Developing countries are suffering more than they are responsible for per capita carbon emissions. Many countries in South Asia are facing challenges in tackling the harmful effects of climate change.
Climate change has a significant impact on agriculture, food security and human health. Climate change has begun to destroy agriculture. Food security is threatened in many parts of the world, has become a serious threat to public health. Like many developing countries, farmers in South Asia are now struggling to cope with the effects of climate change. Rising temperatures, changing rainfall patterns and rapid melting of glaciers have become threats to agriculture and food security in South Asia.
At the same time, global warming has exacerbated the existing challenges of Covid-19 food insecurity. The dual effects of COVID-19 and climate change pose a serious threat to South Asia's food system. Many people have become unemployed. Several studies have highlighted that South Asia is one of the most vulnerable regions to climate change. Food security, public health and climate change need to be addressed in an integrated manner, so that food production, climate adaptation and mitigation can be achieved.
Crop yields are largely dependent on climate. Crop yields vary as a result of temperature fluctuations. An increase of 1 degree Celsius reduces the yield of wheat by 5-10 percent. According to the Intergovernmental Panel on Climate Change (IPCC), the average temperature in South Asia will increase by 0.88-3.16 degrees by 2050, which will increase by 1.56-5.44 degrees by 2080. Other studies have also noticed large changes in temperature. Along with the change in temperature, the type of rainfall also changes.
Global warming will increase the spread of pest and plant diseases and increase crop pest resistance, which will also affect yields. Rising temperatures have accelerated the melting of glaciers in the Hindu Kush Himalayan region. The rapid melting of the Himalayan glaciers will inundate the lowlands in various ways. As a result, agriculture and food security in greater parts of South Asia will be further threatened.
According to the Special Report on Climate Change and Land (IPCC, 2019), the lack of irrigation facilities will have a negative impact on crop yields in many regions, including South Asia. In particular, the impact of climate change is greater on the production of the four major crops, wheat, paddy, maize and soybean.
According to a study conducted by the International Food Policy Research Institute (IFPRI), climate change in South Asia will reduce wheat yields by 50 percent, rice yields by 17 percent and maize yields by 6 percent by 2050 compared to 2000. Climate change will have an overall negative impact on crop production.
According to the Global Climate Risk Index, South Asia was the hardest hit by the disaster between 1999 and 2018. Every year, 62 percent of the world's population faces climate change-related disasters in South Asia. According to the World Bank, climate change could push 82 million South Asians into extreme poverty by 2030.
According to ADB, 2017, floods alone could cost USD 215 billion annually by 2030. According to the Global Center on Adaptation (GCA), 2020, climate-induced disasters have affected 1.7 billion people in South Asia over the past 30 years, costing USD127 billion.
In the last four decades, India and Pakistan have experienced droughts every three years. Droughts also occur frequently in Bangladesh and Nepal. In South Asia, the risk of rain-fed agriculture is multiplied by increasing variability in rainfall and rainfall patterns.
Climate change has a devastating effect not only on crops but also on human health. In particular, in low- and middle-income countries. Extreme climatic events such as floods, droughts and cyclones have challenged the existing public health systems in South Asia. Climate change, directly and indirectly, affects human health. For example, the prevalence of respiratory and cardiovascular diseases increases.
In addition, extreme weather conditions such as droughts, floods, heatwaves, storms and wildfires increase the risk of injury, death and mental illness. According to the study, a 1-degree Celsius rise in temperature will increase the rate of diarrhea in developing countries by 5.6 percent. An article in the Lancet Journal of Infectious Diseases confirms that infectious diseases may increase due to climate change, of which dengue is the most important. Outbreaks of malaria and dengue fever have increased in various parts of South Asia.
John Fuller, a well-known figure in the UK's human rights and environmental movement, said: "Developed countries are responsible for 6 percent of carbon emissions. On the other hand, countries like Bangladesh are emitting only 14 percent of carbon and are suffering the most from climate change. Rich nations are responsible for the damage that the world's poor and low-income countries are facing as a result of climate change."
For example, the performance of the people of Bangladesh is also declining. Bangladesh tops the list of countries most affected by the rapid rise in extreme temperatures. Researchers say that global warming is responsible for 37 percent of the rise in temperature in Bangladesh and the remaining 63 percent is due to local factors. Extreme temperatures are affecting more than a quarter of the world's population. Global warming and covid-19 have exacerbated existing challenges of food insecurity. In this context, the world's largest climate conference COP-26 is going to start.
COP26 is the largest UN climate conference in the world, which will be held in Glasgow, Scotland, UK from November 1-12. This is the largest climate conference in the world since the Paris Climate Conference in 2015.
This conference is very important in determining the rate of carbon emissions around the world to reduce the pace of global warming. The United Nations has asked 200 countries around the world to report to the Glasgow conference on their action plan to reduce carbon emissions by 2030. Scientists say that if the temperature rise is kept within 1.5 degrees Celsius compared to the pre-industrial world temperature, the catastrophic effects of climate change can be avoided.
Rich nations have pledged 100 billion a year by 2020 to compensate developing countries. But the United Nations recently said that promise had not been kept. As important as it is to raise funds for climate change, it is also important to use the money properly, said Alok Sharma, president of COP26, a British MP.
Sharma added that the conference is very important to bring down the world's carbon emissions at once by 2050. Much will depend on the success of the conference in trying to save the world from disaster. As a result, in the coming days, our daily life may change drastically.
Hafizur Talukdar is a teacher at the Department of Political Science in Dhaka city in Bangladesh, holds a Masters degree in International Relations from Dhaka University.