By Carolina Liberman, Hewlett Packard Enterprise
SAN JUAN, Puerto Rico – The new currency is data, says Martin Castillo, Managing Director of Rest of Latin America (RLA), who talks about the importance of digital technology for companies of all sizes.
"We are at the beginning of a digital transformation of unimaginable magnitude where the key to everything is data," says Martin Castillo of HPE, who leads RLA, a multicultural subregion consisting of 45 countries distributed in the Caribbean, Central America, Venezuela, Guyana and Suriname and where five languages are spoken: English, French, Spanish, German and Papiamento.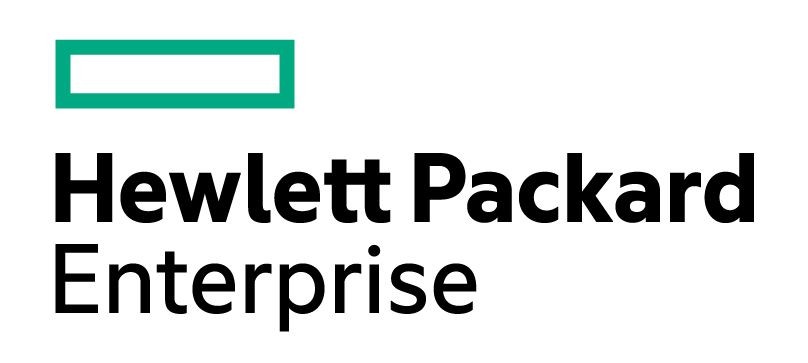 In an interview, Martin talks to us about the strategic technological trends that RLA is leading. Martín Castillo, Managing Director of Rest of Latin America (RLA)
What do you consider to be the main technological need in your region?
Digital transformation. The pandemic has brought a new speed to our industry because many of our clients have had to transform the way they have been operating their companies. In the past, technology transformation plans used to take years to materialize. Today, they are reduced to days and weeks, so companies have had to accelerate their digital transformation and accelerate the use of technology as a mechanism for cultural transformation with their customers and employees. HPE with its Edge, Cloud and Data strategy has been able to support our customers and partners in accelerating these digital transformation plans.
In the very particular case of my region, RLA, the adoption of new technologies is very easy because these countries do not see the EU model as unique, as there is a lot of influence from South Asia in the English Caribbean, from the UK in the northern English Caribbean countries and from Mexico, Brazil and Argentina in Central America. So, we have learned from other regions to ensure a quick and easy implementation for our customers. In that regard, technologies such as Nimble, Hyperconverged Infrastructure, Silver Peak, Superdome Flex, Alletra and Quick Quote in GreenLake, have been rapidly adopted in our geography.
What would you suggest to small entrepreneurs who are starting out and have doubts about the advantages of digital transformation?
Ultimately here it applies that the new currency is data. You are only as powerful as the data. If there is any doubt, you have to look at Amazon, Netflix, Uber, that is data, that is the way in which you reach and access the information of those users and turn it into a final product.
The speed to leverage data through the explosion of digital devices and the centralization of it in cloud environments is the new reality and it's the real discussion with our customers.
For example, I'm a small or medium-sized entrepreneur and I don't want the complexity of a CIO or a manager of my technology to be brought to me, what I want to know is what my utilization is, how many customers I captured, how I did it, and all of that can be delivered remotely. So, the role of service providers and our distributors is very important to quickly help small and medium-sized companies get the most out of data and new technologies.
In that context, HPE has been evolving to help our customers transform that data into a tangible benefit for their users, and that's why the models we are promoting as an as-a-service company become a great differentiator. The service models will allow our customers greater speed and maximization of their investments. These are times of great opportunities.
However, we have to take into account that digital technology is going to grow very fast because the rate of use of devices is growing exponentially. Before the pandemic, in 2019, the projection was approximately 31 trillion digital devices; the projection we have for this year 2022 is above 50 trillion. The only way for any small and medium-sized entrepreneur to reach those monsters is to get on board with these types of technologies. So, Artificial Intelligence (AI), Machine Learning and neural networks are going to be a very strong explosion in the coming months because that is the only way for SMEs to remain competitive with very limited infrastructure and take advantage of all cloud environments.
Would you like to share with us any local RLA initiatives?
I would like to share three examples:
In Healthcare we have worked very hard in our countries using our Aruba offering to support hospitals to improve their operational efficiency, and with our Data Management solutions, we support them in data analysis. We implemented this in Puerto Rico, Panama, and the English Caribbean.
We know that in most RLA countries the most important employer is the government. With the pandemic the government faced a very complex situation: sending their employees home, so they had to create virtual desktops quickly and efficiently in days. That's where the HPE virtualization portfolio was critical. We supported them in establishing desktop virtualization models, strengthening security protocols, implementing Data Management solutions – Hyperconvergence, Zerto and our Aruba solutions.
In the Utilities area we have very positive experiences in Costa Rica, Puerto Rico and Curacao, where our customers wanted to migrate their legacies environments to more standard solutions and cloud environments, so we supported them to achieve this application transformation through our portfolio of Professional Services and consulting, and to take advantage of the different cloud environments: private, public or multi-cloud that would allow them to be closer to their customers and be operationally efficient and secure.
What do you recommend to young people starting a career in technology?
Our company's mission is to positively impact our customers to improve their well-being and the way they work. That said, technology is a means by which we can exceed business results and improve the quality of human life.
And in that regard, it is time for every young person to become more interested in science and technology regardless of the industry where they wish to contribute. We are at a tipping point where our economy is going digital, changing buying patterns and user interaction. And if they want to know how the future will change, I invite them to meet us.
We have more information for you:
Energiko Group Case Study
Tailored cloud services for the healthcare sector
We are preparing to give you the best for 2022