ROME, Italy, (FAO) – Acute food insecurity is set to potentially increase in magnitude and severity in 18 hunger "Hotspots" comprising a total of 22 countries, a new UN early warning report has found.
The report spotlights the risk of a spill-over of the Sudan crisis – raising the risk of negative impacts in the neighbouring countries, shows that deepening economic shocks continue to drive low- and middle-income nations deeper into crisis, and warns that a likely El Niño climatic phenomenon is raising fears of climate extremes in vulnerable countries around the globe.
The report also found that many hotspots are facing growing hunger crises and highlights the worrying multiplier effect that simultaneous and overlapping shocks are having on acute food insecurity. Conflict, climate extremes, and economic shocks continue to drive more and more communities into crisis.
The report – 'Hunger Hotspots – FAO-WFP early warnings on acute food insecurity' – issued today by the Food and Agriculture Organization of the United Nations (FAO) and the United Nations World Food Programme (WFP) calls for urgent humanitarian action to save lives and livelihoods and prevent starvation and death in hotspots where acute hunger is at a high risk of worsening from June to November 2023.
"Business-as-usual pathways are no longer an option in today's risk landscape if we want to achieve global food security for all, ensuring that no one is left behind." said QU Dongyu, FAO director-general.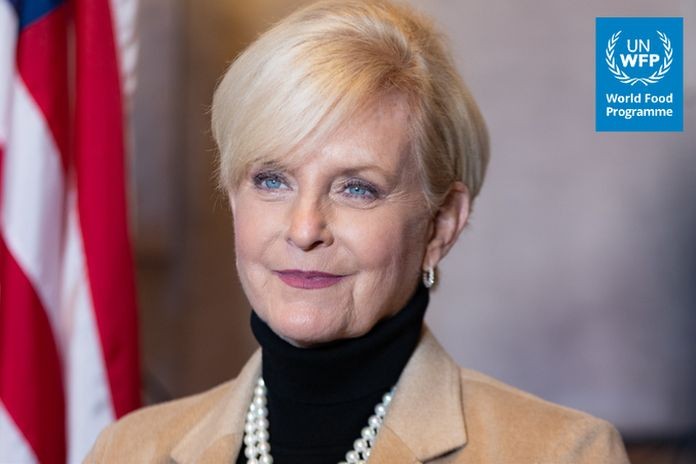 "We need to provide immediate time-sensitive agricultural interventions to pull people from the brink of hunger, help them rebuild their lives, and provide long-term solutions to address the root causes of food insecurity. Investing in disaster risk reduction in the agriculture sector can unlock significant resilience dividends and must be scaled up," he added. "Not only are more people in more places around the world going hungry, but the severity of the hunger they face is worse than ever," said Cindy McCain, WFP's executive director.
"This report makes it clear: we must act now to save lives, help people adapt to a changing climate, and ultimately prevent famine. If we don't, the results will be catastrophic," McCain warned.
The report warns of a major risk of El Niño conditions, which meteorologists forecast to emerge by mid-2023 with an 82 percent probability. The expected shift in climate patterns will have significant implications for several hotspots, including below-average rains in the Dry Corridor of Central America, and raises the spectre of consecutive extreme climatic events hitting areas of the Sahel and the Horn of Africa.
The Sudan crisis spill-over
The spill-over from the crisis in the Sudan is driving massive population displacement and hunger among people forced from their homes in search of refuge and those hosting them – the report warns. More than one million people are expected to flee the country while an additional 2.5 million inside the Sudan set to face acute hunger in coming months.
The Sudan was already hosting over one million refugees – and if the conflict persists hundreds of thousands are likely to return to their counties of origin – many of which are already in the grips of underfunded and protracted refugee crises, compounded by social, political and economic stressors.
Supply routes for commercial and relief goods in and out of Port Sudan are being disrupted by insecurity, putting in jeopardy humanitarian assistance flows and regional relief efforts, the report notes. Disruptions to trade, cross-border commercial activities, and supply chains risk also driving up prices and inflation and depleting foreign exchange reserves in several countries – particularly in South Sudan – a country that relies on Port Sudan for both commercial and humanitarian imports, as well as vital oil exports.
The report warns that displacement into neighbouring countries and disruptions to trade risk also driving tensions among displaced people, those hosting them and new arrivals, as many hard-hit countries are already grappling with significant numbers of displaced people competing for limited livelihood and labour opportunities – particularly Chad and South Sudan – where fragile sociopolitical environments are at risk of deteriorating.
Mounting economic risks
Economic shocks and stressors continue to drive acute hunger in almost all hotspots, reflecting global trends that are carrying over from 2022 when economic risks were driving hunger in more countries and for more people than conflict was. These risks are largely linked to the socioeconomic fallout from the COVID-19 pandemic and the ripple effect from the war in Ukraine.
2023 is expected to bring a global economic slowdown amid monetary tightening in high-income countries – increasing the cost of credit, weakening local currencies, and further exacerbating the debt crisis in low- and middle-income economies. The International Monetary Fund projects global GDP growth at 2.8 percent in 2023 – the lowest level in ten years besides the COVID-19 induced plunge in 2020. Sub-Saharan Africa GDP will also grow 0.3 percent less than in 2022. Low- and middle- income countries are expected to be hit the hardest by the projected slow growth in their main export markets, alongside inflation rate hikes in high-income economies that will rely heavily on exports to advanced economies.
With global food prices likely to remain elevated compared with historical standards in coming months, macroeconomic pressures in low- and middle-income countries are unlikely to ease. This means that the subsequent drop in purchasing power will negatively affect families' access to food in coming months in many hotspots.